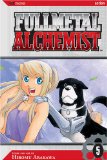 Continuing my ASPCA Prevention of Cruelty to Animals month coverage, I started to notice a pattern in some of the titles I've read. In manga, animals are often used to make a point about a character in the manga. They can help to define a character, be indicators from the past that explain the characters situations or used as plot devices. My big problem with some of these uses, is that I usually involves said animal being dead. And said animal is usually a cat.
This pattern started out rather innocently. In Fullmetal Alchemist volume 5, when Ed and Al go back to their teacher, Izumi, she is shown helping the kids in the village by fixing their toys using alchemy. But then, a little girl comes to her with a dead kitten, asking her to fix it. It's a sad moment as Izumi has to explain why the kitten is not the same as a toy, but it works into the whole theme of the manga, so it fits in well. And we didn't have to get to know the kitten first, so it's more heartbreaking for the girl than the reader.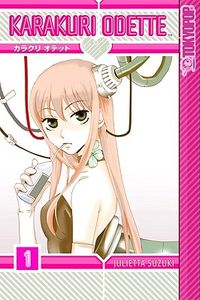 On the other hand, Karakuri Odette decides to get the reader involved. In volume 1, another inventor's android, Asia, is staying with Odette and going to school with her. She seems to be more popular since she is more expressive with her emotions. Both she and Odette find a stray cat and start taking care of it. But it gets run over. The difference between Asia and Odette becomes clear when Asia starts playing with cat's corpse while Odette is horrified, not just by the cat's death, but by Asia's behavior. I can't blame her. I was too.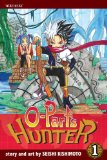 Sometimes, a character will have omens early on in life that things are going to go well for them, and for some reason, that means killing a cat. In O-Parts Hunter volume 1, when Jio was young, he had found a kitten to play with. The next day, he found it dead. It's later revealed his alter ego, Satan, killed it because he wanted Jio to be lonely. In Jack Frost,  No-ah lived a cursed lived life with everyone she ever cared about getting killed, including stray animals she shows kindness to. Adding insult to injury, in volume 3, the stray dog gets an off-screen death with a tire screech and a whine, while the stray cat gets a horrific death for the reader to see! Why? What did the poor cat do to deserve that other than being cute?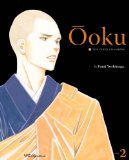 You want to show how vile a villain is? Do what Daniel X volume 2 did, and show them eating cats. You want to prejudice your leader against a rival? Then steal her kitten, kill and burn it, and incriminate your rival like in Ooku: The Inner Chamber Volume 2. You need to show how uncaring your character has become? Have him feed a stray cat and then show that same cat dead in the street a short time later for him to see as in Sprial: Bonds of Reasoning Volume 5. I'm sure there are more examples, but I'm good stopping here. I don't really need to know about the ways more cats are tragically ended for a story to advance. Really, can't dogs get picked on more? Or hamsters even?