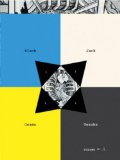 Before Digital Manga Publishing scooped up the whole Tezuka catalog, Vertical, Inc. had been cherry picking from the library and pulled out several gems such as Black Jack, Princess Knight, and Dororo. Sadly, Vertical's licenses for print rights of these books expired, and the books have since gone out of print. But, just this last Friday, the Vertical tumblr announced that the Comics imprint had gotten the e-Book rights to their entire catalog. This is really good news, as so many of these titles are not just classics, but great books that have something meaningful to say. I haven't had the pleasure of reading all of them, but the majority that I have read have been exciting, disturbing and fun. And with the future of the Digital Manga Publishing Tezuka World kickstarter in doubt, it's good news to hear we will not lose the Tezuka titles already printed for good.
The titles in the Vertical Comics catalog that are going to e-Book are:
The titles will be appearing on the usual platforms Kindle, iBooks, and Nook, and should start showing up in December. They will be starting with the OOP books Apollo's Song and Black Jack, and books will be going up at a rate of 2-3 volumes every 2-3 weeks.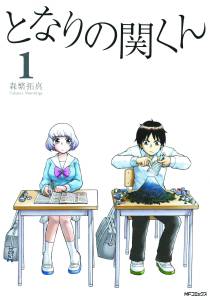 Tacked onto this announcement was also the word that their new series, My Neighbor Seki would be a simultaneous print and digital release. I keep hearing good things about Seki, so I'm really looking forward to its release in January 2015.