Here is a current list, as of July 2008, of all the books available in the US that are rated All Ages.  I used the ratings on the publisher's websites, so any disagreements need to be taken up with them. If you don't see a publisher here, it's because they didn't have any All Ages/Everyone rated title.  Any titles striked out have been discontinued by the publishers, so availability will be limited.

Di Gi Charat Theater
Di Gi Charat Theater – Dejiko's Adventure
Di Gi Charat Theater – Leave It to Piyoko
Koi Cupid
Kon Kon Kokon
Nui!

A Tale of an Unknown Country
Land of the Blindfolded
Lapis Laluzi Crown, The
Lizard Prince, The
Palette of 12 Secret Colors
Recipe of Gertrude
Suihelibe
Swan
Time Guardian

Angelic Layer Omnibus
Card Captor Sakura Omnibus
Dayan Collection
Magical Knight Rayeth
POP Wonderland: Alice's Adventures In Wonderland
POP Wonderland: Cinderella
POP Wonderland: Little Red Riding Hood
POP Wonderland: Thumbelina
The Red String

Bakugan Battle Brawlers
Ben 10 Alien Force
Secret Saturdays
Sugar Sugar Rune
Harper/Collins
Greystripe #1-3
Rise of Scourge
Tigerstar & Sasha #1-3
Ravenpaw's Path #1-3
Warriors: SkyClan and the Stranger #1: The Rescue
Warriors: SkyClan and the Stranger #2: Beyond the Code
Warriors: SkyClan and the Stranger #3: After the Flood
Kodansha Comics
Animal Land
Deltora Quest
Gon
Shugo Chara
Shugo Chara-Chan
Tokyo Mew Mew

Avalon: The Warlock Diaries
Avalon: Web of Magic
Earthsong
Hollow Fields
Inverloch
Young Miss Holmes

Angelic Layer
Agent Boo
Animal Academy: Hakobune Hakusho
Bratz: Super Bratz
Cardcaptor Sakura
Domo
Dream Saga
Et Cetera
Fairies: Petite's Little Diary Volume 1
Fairies: Vidia and the Fairy Crown Volume 1
Grosse Adventures
Idiotz
Instant Teen: Just Add Nuts
Kamichama Karin
Karma Club
Kat & Mouse
Kilala Princess
Kingdom Hearts
Kingdom Hearts: Chain of Memories
Kingdom Hearts II
Kung Fu Klutz & Karate Kid
Magical Knight Rayearth
Magical Knight Rayearth II
Mail Order Ninja
Peach Fuzz
Princess Ai of Ai Land: The Comic Strip Collection
Sea Princess Azuri
Tokyo Mew Mew a la Mode
Warriors
Warriors: The Rise of Scourge
Warriors: Tigerstar and Sasha
Zapt!
Zodiac P.I.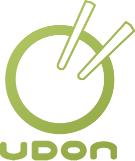 Big Adventures of Majoko
Megaman Megamix
Megaman Gigamix
Ninja Baseball Kyuma
Fairy Idol Kanon
Swans in Space
Vertical, Inc.
Chi's Sweet Home
Princess Knight
Twin Spica

Adventures of Panda Man
Adventures of Taro
BakeGyamon
Beet the Vandel Buster
Best of Pokemon Adventures: Red
Best of Pokemon Adventures: Yellow
Beyblade
ChocoMimi
Cowa!
Dragon Ball Chapter Books
Dinosaur Hour!
Dragon Drive
Fluffy Fluffy Cinnamoroll
Happy Happy Clover
Hikaru no Go
Leave it to PET!
Legendz
Legend of Zelda
Little Miss Sunshine
Mameshiba: On the Loose!
Medabots
Megaman: NT Warrior
Mr. Bump
Naruto Chapter Books
Pokemon Adventures (2nd edition)
Pokemon Adventures: Diamond and Pearl/Platinum
Pokemon Black and White
Pokemon: Diamond & Pearl Adventure
Pokemon Mystery Dungeon: Ginji's Rescue Team
Pokemon Ranger and the Temple of the Sea
Pokemon: Arceus and the Jewel of Life
Pokemon: Giratina and the Sky Warrior
Pokemon: Rise of Darkrai
Pokemon: Zoroark: Master of Illusions
Prince of Tennis
Sandland
Sugar Princess: Skating to Win
Ultra Maniac
Voltron Force
Whistle!
ZOIDS: Chaotic Century
ZOIDS: New Century

Gabby and Gator
Kitty and Dino
One Fine Day
Seven Squat Bears
World of Quest
Yotsuba&!