April is the ASPCA's Prevention of Cruelty to Animals Month. Human cruelty to animals is nothing new. Our faithful companions can become the focus of our anger and hate. So it's not surprise that the problem has come up in manga. Matsuri Akino's title Petshop of Horrors often has stories and themes of animals exacting their revenge on cruel and thoughtless humans. In the pages of Milkyway Hitchhiking, an online-only title in Yen Press' Yen Plus, cats are often see enduring some torture at the hands of kids who view it as a fun past time.  Other titles get right to the heart of the matter and help to give the animals a voice.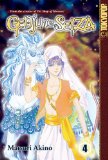 Genju no Seiza – This is another title by Matsuri Akino that sadly was never finished in the US. It is about a boy, Fuuto, who lives in Tokyo, and also seems to be the reincarnation of the Holy King of Dhalashar. In volume 4, the first chapter is "A Wordless Voice." There have been a rash of mutilations and killings of stray animals in Fuuto's neighborhood. With the help of his guardian animal friends, he decides to find the culprit, and is surprised by the identity. This chapter doesn't pull any punches about Akino's opinion of people who abuse animals. Kurgahara at one point says "Only a coward would harm a defenseless animal that can't even ask for help." Amen to that sister.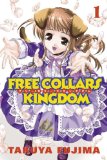 Free Collar Kingdom – This title is a three-volume series from Del Rey Manga's early days. I picked it up because it had otaku cats. Can you really get a better combination than that? While the story has plenty of humor as it pokes fun at otaku and has the requisite fan service to keep most males interested, it also has a more serious underlying theme. Cyan, the hero of the story, was owned by a boy named Kokoro, who gets sick and has to go to the hospital. His parents, not knowing what to do with the cat since Kokoro can't keep it at the hospital, and aren't even sure if he will pull through, just leave Cyan in the basement of their apartment complex. There he meets the Free Collars, a gang of former pets who were abandoned by their owners and have banded together to survive. The point of their name is made most poignantly, when Cyan, after staying with the Free Collars for a while, starts to feel his collar tighten. He has continued to grow, but his collar has not. He could be choked by it. The ring left by the too-tight collar becomes a symbol of their release from their former human's abandonment.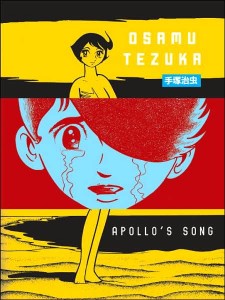 Apollo's Song – While this title by Osamu Tezuka isn't about animals, it does show some graphically violent moments of animals being mutilated and killed. Shogo Chikaishi can't stand to see any showing of affection. Whenever he sees animals doing it, he goes into a rage and kills them. Worried that his rage will be turned on humans, he is admitted into a mental hospital. While the other titles in this post only imply the abuse, or show before and after scenes, Tezuka shows the violence for what it is; cold and brutal. It was harsh enough that I couldn't read these scenes for a second time. I had page past them. Leave it to the God of Manga to not pussy-foot around the issue.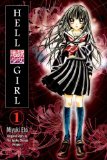 Hell Girl – This manga, based on the anime, is about tweens and teens going to a website to get revenge for some betrayal done to them or someone close to them. Enma Ai, Hell Girl, gets the request and decides if the person is worthy of her help. There is a catch for getting her help though. The person asking for the revenge will be cursed to hell as well as the person they curse, they just get a longer life. In volume one, the fourth chapter called "The Inaudible Scream," is about a veterinarian who only helps the pets of rich people. When the beloved dog of an orphaned girl dies because he doesn't operate, she calls on Hell Girl for help. Enma Ai obliges, and gives the greedy, heartless vet a taste of his own medicine. It's scary to think that there are people that we put our trust in to care for our pets that might betray us. This is an example of one or worse kinds of abuse an animal can endure.
I know this isn't a fun or happy theme, but it is an important one to get out. Pets can become just as important as loved ones, often filling a void when one is lost, keeping us company, and bringing a little light to some of our darkest hours. It is really important that we return that favor and keep them from being abused and abandoned. We must give them a voice.