Haruka and Mamoru finish off the invisible enemy and its operator, the hit man Fang. Sierra is injured and is off the case for a while, leading to the introduction to the abrasive Juliet, who Haruka doesn't get along with. Turus ups the ante by offering a bounty on Haruka and Mamoru that draws in killers from around the world. Mamoru becomes the bait for them while Haruka has an adventure of her own with some friends from school. Meanwhile, Wiseman, one of those attracted by the bounty makes his move, finding Mamoru's weak spot, setting up a trap meant to take care of the blind swordsman for good.
Until Death Do Us Part Volume 3-4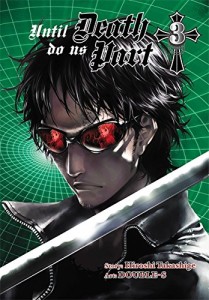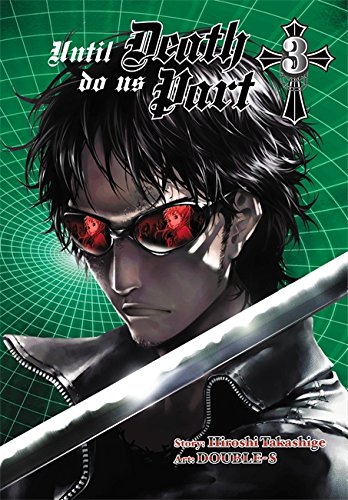 Story by Hiroshi Takashige; Illustrated by DOUBLE-S
Publisher: Yen Press
Age Rating: Older Teen
Genre: Action
Price: $18.99
Rating:





Once again, there is a lot going on in these two volumes of Until Death Do Us Part, but not much happens. Mamoru and his sword still dominate the action, but there are a few shining moments here and there that keep me just interested enough to keep reading.