Revenge and redemption seems to be the theme of this sixth volume of Black Jack. Whether it's a Mob Boss taking revenge on a prideful and corrupt doctor, or a father and son reconciling during a volcanic eruption, Tezuka explores these issues through Black Jack's dealings with his patients.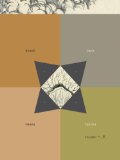 By Osamu Tezuka
Publisher: Vertical Inc.
Age Rating: Teen+
Genre: Medical Drama
Price: $16.95
Rating:






Buy This Book
Revenge can come in may forms.  Whether it's the traditional "eye for an eye", or in the name of justice, Black Jack ends up getting involved with people seeking revenge, and the patients often are the true victims.  In "Twice Dead", Black Jack's skills are sought to help save a boy just so he can be put on trial for murder.  "Brachydactyl" has a father trying to get revenge on his wife for cheating on him by denying their son the medical treatment he needs.  The ably titled "Revenge" has a Mob Boss punishing a doctor for not letting Black Jack help his son.  It's Black Jack that administers the finale blow in this story.  "Terror Virus" has Black Jack and his rival Dr. Kiriko working to save men exposed to a biological weapon.  When Black Jack isn't allowed to finish his work, Kiriko delivers "an eye for an eye" to the men who tried to condemn Black Jack's patients.  While not commenting on whether revenge is right or wrong, Tezuka does an excellent job of eliciting an emotional reaction from the reader.
Through all this darkness of revenge and retribution there is the light of redemption, though endings are more bittersweet.  In "Brachydactyl", while the father thought he wanted  revenge, he is given a chance at redemption thanks to an observation by Black Jack.  And in "Amidst Fire and Ash", Black Jack's resolve helps a father and son find reconciliation and redemption for the father.  "A Body Turning To Stone" has strong religious overtones to it, especially at the end.  But a father is again giving the chance at redemption with his first born, though the price ends up being higher than he intended.  While the redemption of these fathers with their sons is good to see, not all of the endings are uplifting.  But there is still a feeling of hope at the end that makes the reader feel that maybe the hardships will be worth it.
Throughout this volume of  Black Jack, Tezuka continues his social commentary on the medical community.  Perception is shown to be more valued than skill as Black Jack is denied a license to practice, and even jailed and kept there despite the need of his skills.  Though one again, he refuses a license on principle, and I can't say I blame him.  There is also a subtle condemnation of experimenting on animals, and not so subtle one of man's destruction of the environment.
Overall, this is another great collection of stories of the infamous doctor.  The diseases and situations Black jack must face continue to entertain as well as make you think.  There was only one scene that I found disturbing, during an operation, but is was only for one frame and could passed by quickly.  Don't let the scenes of the operations dissuade you from reading this series.  Tezuka's comment on the human condition far outweighs his portrayal of the human anatomy.  Don't pass this series up.  You won't be disappointed.
Review copy provided by publisher. Image © Vertical Inc.