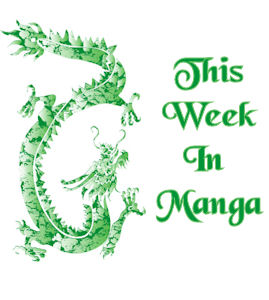 Too Much Good Stuff!
Deb Aoki of Manga.About.com continues posting her coverage of panels from SDCC. This week she adds an entry for the Best and Worst Manga panel including comments from the panelists. There are more Best and Worst and a whole page dedicated to Most Anticipated. It's interesting that Twilight made the Best list, but Maximum Ride got put in the Worst. Both make tons of money for Yen Press, so yah there. And the cat manga Chi's Sweet Home and Cat Paradise both definitely deserve to be in the Best list. I don't know what I would add to this list. I have hard time saying something is the Best or Worst. Except One Piece. That's definitely a Best!
Also added to her coverage is a complete transcript of the Online Piracy Panel. It's NINE PAGES. The front page to it give the topics covered in the discussion, but getting the full transcript is almost the same as being there! Definitely thank Deb for her hard work in getting this up for everyone to read. This is a very relevant topic right now as fans and publishers bash heads over the best way to get comics and manga online. It's going to continue to be a bumpy road for a while.
Del Rey: Will They or Won't They?
News of more cancellations of books has people once again questioning Del Rey's commitment to publish manga. Brigid Alverson over at Robot 6 put the question to Associate Publisher Dallas Middaugh. Middaugh's response sounds a lot like a non-denial denial. He defends Del Rey by say they are publishing the same number of pages a year, but at the same time pushes their OEL titles, which isn't what most fans want to here. They are supposed to have a panel NYCC, so we'll have to wait and see if they make any announcements then.
Pet Peeves #1: Publisher Web Sites
As a blogger, fan and parent, trying to get information on publisher websites can sometimes feel like pulling teeth, when there is anything to find in the first place. Apparently, I'm not the only one to feel this way. Brigid Alverson expresses her own displeasure over at Robot 6 in a wonderfully worded rant that hits all the problems I and from the comments others have with publishers. The big question is, will it do any good. We can hope, but I'm not holding my breath. I'd like to add one more problem I have, mainly with Marvel and relates to the search and links. When I finally do find the link for the comic I'm looking for, usually a new release on the front page, it should send me to a page with information and age rating on the issue and not A BLANK PAGE! For heavens sake, you've had months to get the page ready, or worse, if it's a coding issue (which is probably more likely considering how convoluted that page is already), then you've got some major problems.  FIX THEM! I want to read your comics, but if you can't get me the information I need easily, then I don't need to read your stuff!
Pet Peeves #2: Scanlations Sites ≠ Libraries
With the demise of OneManga, people are still whining about it being gone and trying to justify that reading manga there is the same as checking out a manga from the library. Librarian Robin Brenner has something to say about that. Four somethings actually, as she explains why libraries are not just relevent, but also why they are legal for reading manga for free, and Scanlations sites are not. Most of the commentors to the post are in answer to Deb's request for a list of 10 manga every library should carry, but one (#21) argues:
The manga world is changing. We can keep up with it or fall behind trying to desperately keep the copyright alive.
While there is an argument for digital manga, it shouldn't, and doesn't have to be at the cost of copyright.
NYT Best Seller List
Wow! What a change in the list this week! Two OEL's make it to the list this week, including one to take the top spot! Ravenpaw's Path vol 3, an original story in the popular Warriors series takes the #1 spot. Never underestimate the power of cats! Rosario Vampire Season II vol 2 debuts at #2. Never underestimate the power of cute vampire girls either. Black Bird vol 5 debuts as well at #3 and the OEL series Return to Labyrinth vol 4 debuts at #4 and finishes the series as well. At #5 is Negima! Magister Negi Magi vol 27, hanging one through its second week, and Bakuman vol 1 charts at #6 on its first week. Naruto vol 48 finally makes its appearance at #7 while D.Gray-Man vol 18 debuts at #8. Fullmetal Alchemist vol 23 sadly falls back to #9 and the rare shojo title sans vampires makes its appearance with Skip Beat vol 23 coming in at #10. This is quite a turmultuous week with 7 debut titles. Tokyopop takes 2 of the top 5 spots with its debuts with Viz sandwiching 2 more debuts in between. Del Rey keeps a space on the spot, but Yen Press has been ousted completely. It's nice to see some OEL chart though, especially an adaptation. I would like to see more adaptations, but for the older crowd. Cozy mysteries anyone?
NYT List: Second Opinion
Matt Blind's chart for the top 10 sellers from Rocket Bomber looks very different from the NYT, but not so much so from last week:
1. Negima! 27
2. Naruto 48
3. Fullmetal Alchemist 23
4. Vampire Knight 10
5. Tsubasa: Reservoir Chronicle 27
6. Black Bird 5
7. Ouran High School Host Club 14
8. Maximum Ride 1
9. Rosario+Vampire Season II 2
10. Shugo Chara! 9
Only four titles changed hands on Matt's list from last week; Tsubasa: Reservoir Chronicle, Black Bird, Rosario+Vampire Season II and Shugo Chara! replaced Hellsing, Bleach, and second volumes of Maximum Ride and Naruto. But compared to the NYT list, only two of the debuting titles match up; Black Bird and Rosario+Vampire Season II. Check out his full post for all the specifics.
Broader Best Sellers
Matt is now taking requests for analysis on titles as he compiles his weekly lists. Follow him on Twitter at ProfessorBlind to make your request. This week he got a request for Viz's Signature line, which he provided, and went ahead and did a few other popular genre: manhwa and global manga. Check them out to see what are the best sellers in these categories.
Manga For Your Ears
Sci-Guys Podcast
Sesho's Anime and Manga Reviews
This Week At Manga Village
What I've Been Reading
Tena on S-String vol 3
Mixed Vegetables vol 7
Black Jack vol 8
Gentleman's Alliance Cross vol 11
Alice the 101st