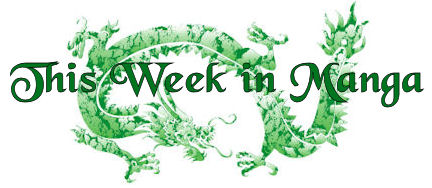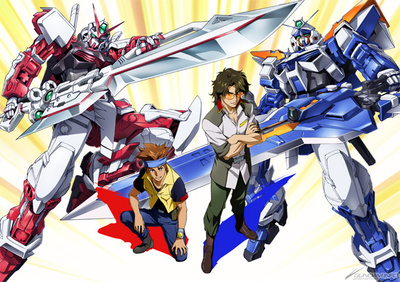 I have some good news and bad news…which do you want first? The good news? Okay! According to ANN, over in Japan, the official Gundam portal site has announced the return of the Gundam Seed Astray manga side stories. Gundam Seed Destiny Astray R and Gundam Seed Destiny Astray B will be returning and will feature the characters Lowe Gear, a member of the Junk Guild, and Gai Murakumo, a mercenary with their respective Astray suits. More details about the titles and their starting dates will be in the new issues of Hobby Japan and Dengeki Hobby Magazine later this month. The Gundam Seed Astray manga were published in the US by Tokyopop back in the mid 2000s. I have all of the Astray side stories and really enjoyed them. They fit very well within the Gundam Seed Universe and the characters are a lot of fun; at least in Frame A and B, with Lowe and Gai. They are definitely worth tracking down if you are a fan of the Gundam Seed Universe. They much better than the Del Rey Gundam Seed Destiny manga. It's too bad though that Gundam doesn't have the audience to warrant they being licensed here.
As my next story shows, getting any new niche manga at all will be even harder now. After almost two years, the digital only manga site, Jmanga will be shutting down for good in May. Their sister site Jmanga7 is already gone, and the purchasing of manga by member with existing points will continue until March 26. All access to the site will end by the end of May, so members have until then to read the manga they have purchased. No downloads of purchased manga will be provided, but Amazon gift cards will be given to members with balances.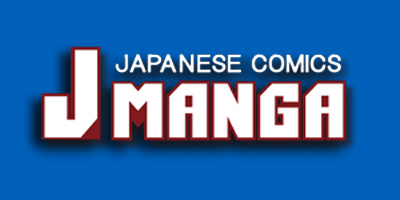 This news came about suddenly, and was quite frankly a shock to me. I've been a big supporter of Jmanga. They not only made available titles that most publishers wouldn't try to print, but also rescued a lot of titles from defunct publishers Tokyopop and Del Rey, and even translated new volumes that furthered or completed some of these canceled titles. While I wasn't thrilled with the online-only reading they provided, their promise of apps with offline reading filled me with hope. They are the third publisher to put the manga on a 10″ Android tablet, but the only one that had a lot of titles I wanted to read. They brought over some fun cat manga with Edo Nekoe Jubei Otogizoshi and Poyopoyo's Observation Diary. They continued tactics, a Tokyopop title I loved but was left incomplete, as well as licensing Mythical Detective Loki by the same creator.  They released Takao Saito classics that wouldn't otherwise see the light of day like Japan Sinks, and some great otherwise unknown josei like Urameshiya. I admit I was angry when I heard the news. I didn't want it to be true, because I didn't want these wonderful titles, or the promise of more, to go away. I couldn't wait for Thursdays to see when the next volume in one of my series' was coming out, or to see what new titles they had. It really brought me down all day.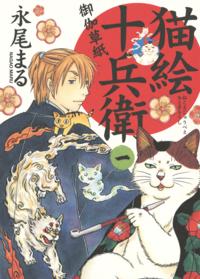 That isn't to say Jmanga was perfect. I had my issues with them, such as being able to read their site on my tablet before and after the release of the app. Their price point at the beginning was rather high, especially when they were only giving 5 page previews, sometimes with no dialog at all! I didn't care for the point system either, and as I said about the no-download option, this situation is exactly the reason I was wary at first. But I took the chance anyway, because I wouldn't have been able to read any of these titles otherwise. I don't regret any of the titles I've purchased, not even the poorly translated/localized ones. Jmanga  has such a diverse line of titles that could really appeal to just about anyone.
One of the things that make me sad about this has been some of the manga community's reaction. There have been people gloating over the closing, with "I told you so"s and they deserved it. No, they did not deserve to be shut down like this. Not only are their people out of work now, but there is also less manga available to read legally. Whatever you thought about the site and their policies, they had some great service, both through the site and on social media. They were quick and responsive (unlike some publishers **Kodansha**), and they really tried to solve the issues, sometimes successfully, and sometimes not. But just having that feeling that someone is listening can really go a long with people.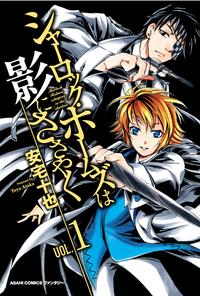 So what went wrong? I know this will be discussed for the next few days and weeks. We will probably never know for sure considering how tight-lipped Japanese companies can be about failures. One thing we know for sure from a tweet from the @Jmanga_official account, is that they ran out of money. Some will say scanlations were the cause, I'll agree with that, up to a point. I don't think it was the scanlations that killed it, but that a lot of people probably didn't know about the site in the first place. There have been plenty of examples of people asking publishers to license things that are already licensed, or that they have been publishing themselves! Awareness of ways to obtain legal manga still seems to be low. It's not too surprising when a search on Google for a manga will result in the first page being almost all scanlation sites, and no sign of the legal publisher until the 2nd or even 3rd page in. Studies show most people won't go past the first page, so this really hurts discovery of the publishers.
Part of the "shoulda, coulda, woulda" is that the site should have either had mobile apps out and/or been a Netflix type of site with all manga available for a low subscription price. I've thought about this second option, and while it seems like a good idea, it occurs to me that sites like Netflix and even Viz being able to sell their digital manga at half print price is that, in both cases, the creators of the media have already gotten their initial investment back. The movies have already been made and shown in theaters, DVD/Blurays sold, and the manga has been translated, edited and published before going online digitally. Jmanga was trying to do this from scratch at the price of titles that were already funded. I'll admit to being one of those who decried Jmanga's price at the beginning. But with hindsight being 20/20, and more information coming out about how much really goes into releasing manga digitally, Jmanga was probably selling their manga for too little.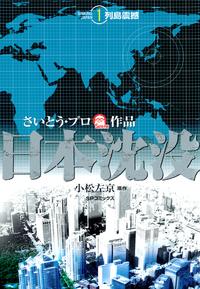 Will we see another site like Jmanga again? Not anytime in the near future. The manga market continues to be too unstable for experiments like Jmanga, and publishers too conservative to take that kind of risk. Right now, I would just be glad to have publishers make their titles available for ALL platforms and not just the few niches they have remained in, to give EVERYONE, REGARDLESS OF PLATFORM, the same reading options. Digital Manga Publishing has taken steps in this direction with their e-Manga site that allows you to download the titles in the reader format of your choice. Of course you pay for that privilege, but that may be the only way for DRM-free manga to thrive.
So, goodbye Jmanga. It was fun while it lasted, and know that you will be sorely missed.