Yen Press has confirmed, thanks to some Amazon listings, that they have two more Puella Magi Madoka Magica spin-off titles: Puella Maki Oriko Magica: Extra Story and Puella Magi Tart Magica: The Legend of Jeanne d'Arc. This news makes me very happy since I've really come to enjoy the Magica spin offs.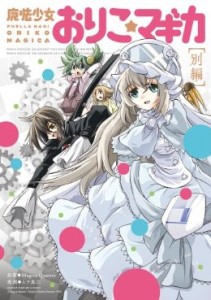 I didn't like Puella Magi Oriko Magica initially, but the second volume redeemed any doubt I had at the beginning. Oriko's story gets to continue now with a  "what if" side story. This new story asks, what if Oriko had met Yuma Chitose before she gained her vision of the end of the world? Would she still have used and manipulated the girl in order to reach her own ends of trying to stop the end of the world? I didn't find Yuma interesting in the main series, but I am curious to see what Mura Kuroe, the artist of the main Oriko series, comes up with this time. The series is one volume and is scheduled to be released in March of 2015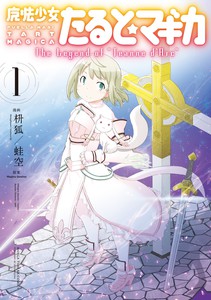 Puella Magi Tart Magica is a spin-off from the main series, and takes tidbit that was thrown out, that Joan of Arc was a magical girl, and turns it into a full-blown series. Kyubey is trolling for magical girls even in the Fifteenth Century and finds Jeanne d'Arc, a girl with extraordinary leadership and strength of character. With the help of her three friends, Liz, Eliza, and Melissa, she fights to push back the English occupiers of France. But she might soon have an even greater enemy to fight. I'm a sucker for historical fantasy/drama. While I think Joan of Arc gets overused in Japanese media, I think this use it actually a good one. The series is still ongoing with only one volume out so far. I look forward to getting my hands on this one in April 2015.