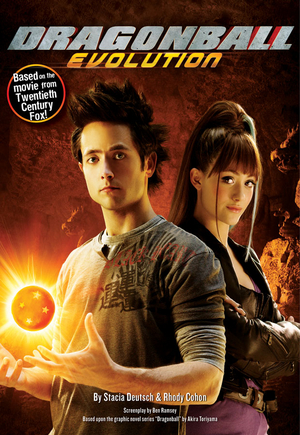 Dragonball: Evolution Junior Novel

Adapted by Stacia Deutsch & Rhody Cohon
Publisher: Viz Media
Age Rating: All Ages (9-12)
Genre: Action
Price: $5.99
Rating:





Goku thought he was a normal high school student until he found out he's actually a martial-arts whiz with all kinds of powers.  Now he and his fellow teen warriors are on a quest to find all the Dragon Balls before they fall into the wrong hands.  But they may already have!  Goku must battle the evil madman Piccolo with all he's got to save the planet Earth!
Taking the title and character names from a manga does not make it "based on", as it says on the front cover of this book (in very small letters).  Not even the description from the back cover has much to do with the story inside.  This story takes only the barest of elements from Akira Toriyama's original manga and weaves them into a generic and boring story that has none of the charm or fun of the source material.
Continue reading Review: Dragonball Evolution Junior Novel →