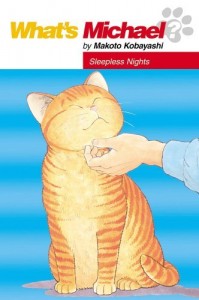 May, among other things, is National Pet Month. It's goal is to promote the benefits of pet ownership and support pet adoption. I know these benefits very well, and support them, as every dog and cat in our house was either from a shelter or a stray we took in. Manga is no stranger to pets either. Here are just a few titles that feature either the benefits of pet ownership, or shows strays finding a home, with humans or otherwise.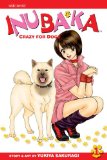 In manga, there are two ways to typically find a pet. The first is the obvious one; a pet shop. Inubaka: Crazy for Dogs is a Teen+ title from Viz Media. It's about a girl, Suguri Miyauchi, who has an amazing affinity for dogs and gets a part-time job at the pet store "Woofles". The stories often feature different dog breeds available at the pet store, and matching the right people to the right dog. Petshop of Horrors, another Teen+ title from Tokyopop also matches people to the most appropriate pet, but in a "comeuppance theater" sort of way. Count D has the perfect pet for every customer, and sees that everyone gets the pet they deserve, which doesn't always end well for the for the people.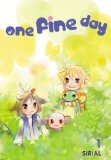 But can you really blame the animals for wanting some payback? More often than not, pets such as dogs and cats are shown being dumped in deserted areas or left in boxes with signs saying "Please take me home." Many pets in manga start out as strays and find a home this way. In Kimi ni Todoke a Teen title from Viz Media, Kazehaya and Sawako find a puppy in the rain. Kazehaya takes the dog in, and he and Sawako share in its care. Rin, from the Teen title Dragon Voice from Tokyopop, gets adopted by a stray cat that he feeds once and then keeps coming back for more. My mother has acquired more than a few cats this way. In One Fine Day, the All Ages title from Yen Press, the cat Guru is lonely until he is befriended by Nanai the dog and Rang the mouse, and finds a home with them and No-ah.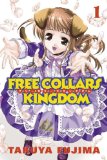 Not all animals want to be adopted by humans though. Free Collars Kingdom, a Teen+ title from Del Rey Manga, portrays the world of stray cats, showing how they have to find food, shelter, and fight and defend their territory. While this title is more light-hearted in the way it shows this world, making all the cats otaku of some sort, there is a more serious theme at its core. Many of the Free Collar cats don't want to ge back to being a pet to a human. They were abandoned by their humans, even the protagonist Cyan, though he is the only one that holds onto his faith in humans. The rest are jaded and disillusioned, a feeling you can't help getting sometimes when looking at some of the animals at the shelter.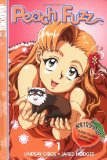 If you're willing to take the time and care, the benefits of pet ownership can be very rewarding. Don't think it's going to be a walk in the park though. The All Ages OEL title Peach Fuzz from Tokyopop that shows some of the trials and triumphs of owning a pet. Amanda and Peach the ferret both have to learn to how to get along with each other, but once they do, they are like the best of friends.  The same goes for Ryusei and Mr. Ken, the human-cat pair of Viz Media's Teen+ title Backstage Prince. Ryusei doesn't like people, so it's up to Mr. Ken to find him a friend. Akari, a girl from his school, becomes first a friend and then becomes his girlfriend. Cats can be really smart when they want.
For an as-close-to-real-as-it-gets look at pet ownership in manga, look no further than What's Michael?, an All Ages title from Dark Horse Comics. Michael, the title character, is a large, orange-striped cat, who is portrayed as doing all the cats are want to do; eating, sleeping, playing, and generally causing trouble for his owners. What's Michael? is truly a comedy, for most of the things Michael is seen doing are the EXACT SAME THINGS cat owners see everyday. It's funny because it's true. Unfortunately, it's difficult to find volumes of this series. Here's hoping Dark Horse releases an omnibus very soon.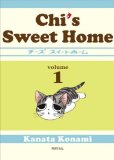 While cats are cute, kittens are cuter, and that exactly what you get in Chi's Sweet Home, Vertical, Inc.'s first All Ages title, which will be released in June. It's about a kitten that gets separated from her mother and siblings, and is adopted by a young family. Chi is really cute, but not in a saccharine sense, and the family has a lot to learn about taking care of a kitten, and most importantly, how much a part of the family a pet can become. Just like its title, it's sweet and funny and heartwarming.
Like all good things, owning a pet isn't always easy, but it's always satisfying. If you are considering getting a pet, please consider adopting one from a local shelter rather than a pet store or breeder. Some of the best cats I have ever had never came with papers, and finding a purebred at a shelter is unfortunately just as likely as a mutt. You can also check out Adopt-a-pet.com for a shelter or rescue near you.