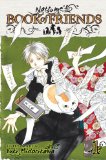 I make no bones about it.  I love cats.  I will read just about any manga that has cat in it, even that peripherally revolves around them.  What's Michael, Free Collar Kingdom, Cat Paradise, even Backstage Prince, Dragon Ball and Ranma 1/2 that only have supporting characters that are cats I'll read and enjoy.  But there just isn't nearly enough to sate my appetite for titles about the four-footed furries.  Vertical's license of Chi's Sweet Home is a BIG win, and I can't wait to get my hands on Viz's Natsume's Book of Friends.  But then, over on Twitter, Deb Aoki had to start showing off her cat manga purchases from Japan.
Neko Mocchiri is a 1 volume collection about a 20-something and her cat, and was published in Ikki.
Junjo Ito's Cat Diary is also a 1 volume collection, and looks cool in a weird way.
Nekoe Juubee Otogi Soushi is two volume so far and is about a painter and his yokai cat companion.
And I want to read them all!  Especially Nekoe Juubee, since I love yokai so much, and yokai cats all the more!  Ed Chavez commented:
There is a saying in the Japanese manga world… CATS SELL. Simple. Oh and always launch cat manga in the spring.
Oh, how I want the same to be said in the US!  I need more cat manga!  Come on Viz!  Get Neko Mocchiri on the SigIkki site. I Am A Turtle is not enough!  Someone, ANYONE, license the other two!  There can never be too much cat manga!  Want! Want! WANT!!