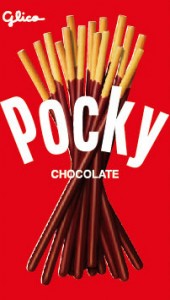 Ah, Pocky, that tasty treat, the preferred snack of otaku everywhere! November 11th, or 11-11 is Pocky Day! Can you guess why? This "holiday" was started in South Korea, with their version of pocky, Pepero, where it is similar to Valentine's Day. Pocky Day hasn't taken off in Japan like Pepero has in Korea. I heard about it from the SciGuys podcast. I like the idea, so here are some manga titles that give a heads up to that biscuit cookie dipped in chocolate (or an assortment of other flavors), Pocky!
There are a lot of manga titles where characters are seen nomming on a stick of pocky. Card Captor Sakura, Gravitation, Tramps Like Us (Kimi Wa Pet), Harlem Beat, Nodame Cantabile and The Wallflower (Yamato Nadeshiko Shichi Henge) all feature scenes of characters loving their pocky! But here are five titles I'd like to focus on where pocky gets more of a spotlight.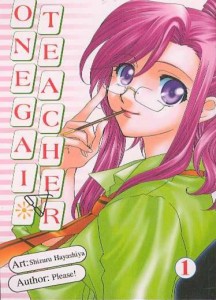 Onegai Teacher – This was originally an anime that was adapted to a manga and light novel series. Mizuho is half-alien, half-human. She has been sent to Earth by the Federation to watch over it and keep humans from making the same mistakes. Mizuho is seen eating pocky a lot. Her father died when she was young, and her only memory of him is related to a pocky box, so she eats pocky to be reminded of him. There are two volumes of this manga available, that were published by the now-defunt ComicOne, but you can probably find copies on trading sites or at used bookstores.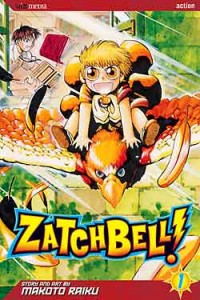 Zatch Bell (Kojiki no Gash) – In this shonen battle manga, every 1000 years, 100 Mamodo come to Earth to battle out for the title of King of the Mamodo. To do battle, Mamodo need a human partner to read the spells they use. Zatch Bell is one such Mamodo, and is the hero of the series, with his human partner Kiyo Takamine. Volcan 300 is Zatch's cardboard toy robot friend, made out of an empty box of pocky and some disposible chopsticks. There have been several versions of the Volcan 300, but you've got to empty though boxes first, before you can make a new one! Viz Media released 25 of the 33 volumes of Zatch Bell before discontinuing the series.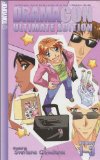 Dramacon – This is a 3 volume OEL series created by Sveltana Chmakova. The series is about fledgling writer Christie Leroux and her first experiences at a big anime convention. In this series, we see pocky used as comfort food. Christie celebrates being at the con by buying lots of pocky, as well as drowns her sorrows by buying lots of pocky. This is the best, and probably most realistic portrayal of the use of pocky by most anime and manga fans in the US. Dramacon was released by Tokyopop and is among the few celebrated titles of OEL manga. You can get the whole series in one omnibus volume.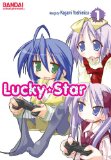 Lucky Star – This title is a 4-koma, or 4 panel series, much like the comic strips in American newspapers. It follows 4 Japanese girls as they go through high school. There is no real ongoing plot and the strips are mostly about the girls daily lives. The leader of the group is Konata Izumi, a smart and athletic girl, but who would rather play video games and read manga than study or compete. But for this article, we want to look at Kagami Hiiragi, the older of the Hiiragi fraternal twins. Like Konata, Kagami likes to play video games, and she reads light novels. She also indulges in that more favorite to Otaku treats, pocky! She can often be seen munching on pocky sticks. Lucky Star has eight volumes, and is being released by Bandai Entertainment.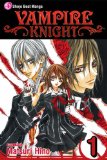 Vampire Knight – When I asked for suggestions on Twitter for titles with Pocky in it, this series kept coming up, so I'll include it. Vampire Knight is about Yuki Cross, the adopted daughter of the Headmaster of Cross Academy and her run-ins/relationships with the Night Class, a special class for Vampires to learn how to co-exist with humans. Shiki Senri is a member of the Night Class and is apparently "Pocky mad". He is seen eating it several times throughout the manga. Vampires eating pocky. I wonder, does he stick the pocky in his mouth and pretends he has reaaalllllyyyy long fangs? Just kidding. Viz Media releases Vampire Knight and there are currently 10 volumes out. Thanks to @ShroudDancer, @aicnanime, @girlg33k_Kris and @PhoenixTerran for their suggestions and help!
These are just a few examples of pocky in manga. For more, and/or to find pocky in anime, check out these sites, which were I also used for several references:
Know of a series with scene I missed? Leave a comment about it!