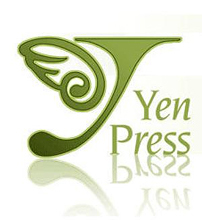 Easter weekend was a busy one for conventions. On the east coast was Anime Boston, and on the west coast, Wondercon was held in Southern California and Sakura-Con up north in Washington State. Manga publishers split up to cover the anime cons, with Yen Press taking Sakura-Con.
Yen Press has already been busy this year with the manga and light novel announcements, and their appearance at Sakura-Con was no different. They stuck with just manga licenses this time, announcing a whopping 13 titles to be released in either print of digital.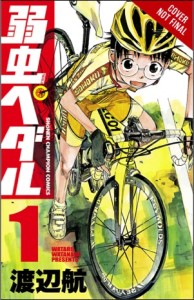 Starting with print manga, one of the biggest announcements and surprise was Yowamushi Pedal. This is not only a sports manga, but also a long running series, currently at 39 volumes, features that tend to make publishers shy away from a title. Yowamushi Pedal though is already fairly well-known among Western readers. The anime was streamed by Crunchyroll, and fujoshi have been obsessing over the manga for a while. The story is about Sakamichi Onoda, an otaku whose passion for figures and anime was so great that he would ride his bicycle 60-miles round trip to Akihabara to shop there. His bicycling skills get him into competitive bike racing. I've seen plenty of references to Yowamushi Pedal on my Twitter feed, but I never knew what it was about, nor had much interest in finding out. Now, I think I'd like to check it out. It will be published in 2-in-1 omnibuses.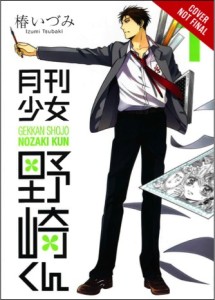 Monthly Girl's Nozaki-kun is another manga that fans have been clamoring for. The anime was also streamed by Crunchyroll, and quickly became popular with viewers. It is about high school girl Sakura Chiyo, who confesses her feeling to classmate Nozaki. Nozaki mistakes her as a fan of his shojo manga, and ends up recruiting her to help him with it. The series is at 6 volumes and is just as much about creating manga as it is a rom-com, so there's little wonder it was popular. This is a title I've been waiting and hoping would be licensed, and figured it was just a matter of time.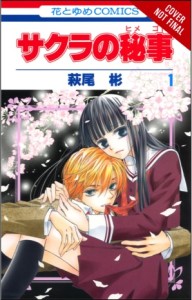 Sakura no Himegoto is a short two-volume shojo. It is about a girl, Aoi, who comes from a prestigious family, and Kei, a boy with a mysterious background. Thanks to a debt Aoi's grandfather owes to Kei, Aoi is stuck repaying it as she gets pulled into a master-pet relationship with him. While this is a short story, it doesn't hold a lot of interest for me. I don't care for the master-pet/rich girl under poor boy's power plots that seem to pop up in shojo manga lately. I will probably give this one a pass unless some of my fellow bloggers rave about its virtues.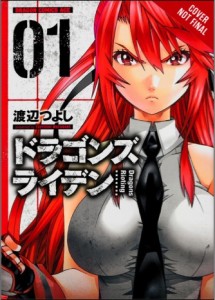 Dragon Rioting is another titles I think I can do without. It centers around Rintaro, a boy who has been diagnosed with a disease that could kill him if the gets too sexually aroused. So, what happens to him? He gets accidentally enrolled in an all girls school and has to deal with the three "Dragons", the three girls who control the school. If the cover wasn't enough to make me back away, the "getting sexually aroused could kill disease" certainly did. There are five volumes out that will be passing up.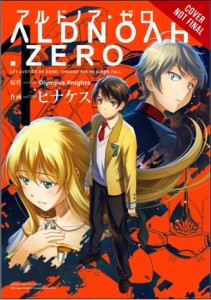 Aldnoah.Zero Season One has a lot more potential. It also has an anime. It is a sci-fi mecha series about a hypergate to Mars being found on the moon. Colonists to Mars discover advanced tech on Mars and form an Empire that declares war on Earth. The Moon is destroyed in the war, creating a debris field around the Earth. Martian fighters set up bases in the debris field and a truce is called, until 15 years later the life of Vers Empire Princess is threatened and the Empire declares war again, intent on taking Earth this time. This title sounds really interesting, and fits historical context really well. It has three volumes out so far that I'm looking forward to reading.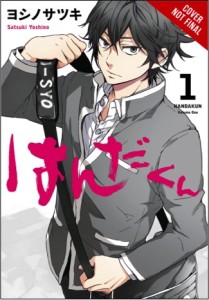 On the digital side, 8 Square-Enix titles that have not appeared in English previously were announced. Handa-kun is a spin-off of Barakamon, another Yen Press title. It is about Sei Hanada, a second year high school student and calligrapher. His is admired around his school for his cool charisma, but he thinks everyone at school hates him. It is three volumes so far. I want to check out Barakamon before I pass any judgement on this title, but so far it sounds like it has potential.
Today's Kerberos is a title I'll give wide berth. It a harem comedy, a genre I rarely find funny. Chiaki is a boy who no longer feels joy or fun after a childhood incident. His traveling father sends him a gift. Inside is a girl who calls herself Cerberus, and has three personalities. She vows to protect Chiaki from all harm. It's currently three volumes and is ongoing. This will be an easy title to pass up.
Shut-In Shoutarou Kominami Takes on the World is a senien series about shut-in Shoutarou Kominami who, instead of getting the allowance he was expecting from his mother, gets a note telling him he's been cut off. Shoutarou hasn't left his place in months, but must now go out into the world and get a job. The series is complete in three volumes and sounds interesting. I'd be willing to read the first volume.
Servant X Service is a 4koma as well as being another senien. This slice of life comedy follows the staff of the Health and Welfare section of a ward in the fictional city of Mitsuba, Hokkaido, and their everyday hijinks in the office. It is complete in 4 volumes. I'm really intrigued by this series. It seems to be aimed at an older working person like me.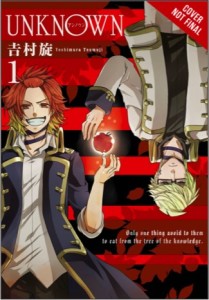 Unknown is a supernatural shonen action series. It follows Ox and Ivan, a pair of "wisemen", who collect "wisdoms" that are too powerful and too dangerous in the wrong hands. The series is complete in 4 volumes, and is a title that would like to check out.
When a Magician's Pupil Smiles is about Ouka Namae, a boy devoid of emotions. He must learn what it means to be alive, and to feel. The cover art work and hint of a mystery makes this a title I'd be willing to check out. It is complete in 3 volumes.
The Royal Tutor is about Haine, a newly minted Royal Tutor ready to get to work. But he's in for more than he expected when his new charges, four princelings are more interested in testing his patience than their knowledge. This series could be interesting, but I don't know. I'll have to read the first volume to see. It is ongoing and there are 3 volumes out so far.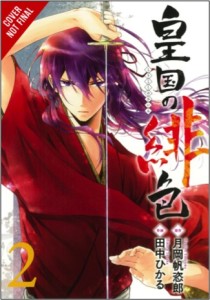 Scarlet Empire is a time-bending historical, martial arts shonen. Souzou Sagara is the leader of the Sekihoutai in the Bakumatsu era. Kotetsu Miyasaka is a kendo student in the modern era aiming to be at the top with his younger brother. These two men are connected by the red string of fate as their struggle to protect and change their prospective worlds transcends time. Key words historical and martial arts are enough to pull me into this series enough to check out the first volume. It is at 3 volumes and going.
While no release dates were given with these announcements, I think we can expect titles to begin coming out in late 4th quarter or early next year. The digital titles could come out even sooner. Hopefully Yen Press will update their site with direct links to the digital titles. The easier they make it for reader to find, the quicker they'll make the sale.