Ever since the days of the Cold War, people have been worrying about surviving through a nuclear war and all the horrors, real and imagined, that could come in the aftermath. Movies have imagined the world becoming a wasteland, populated by mutated monsters, and a few survivors that struggle to survive. Of course, the most fun to have with this is drop the unsuspecting into the middle of this wasteland and see what they'll do. Known as Survival Horror, this is a relatively new sub-genre of horror, popularized most recently by video games. But manga seems to really enjoy using it too. So here are a few titles that do just that.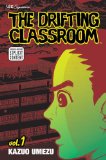 Drifting Classroom is a horror manga by its master Kazuo Umezu, and first started serialization in 1972. It's about an elementary school that is mysteriously transported to a wasteland during an earthquake. The students must struggle to survive in the face of teachers and students going insane, wandering monsters from the wasteland, disease, lack of food and water, and dissent from within. These kids, the oldest of which are only in 6th grade (11-12-years-old), must not only learn how to survive, but keep some semblance of order amongst the chaos and fear all the kids are feeling. The story went for 11 volumes and won the 20th Shogakukan Manga Award in 1975. It was also adapted into a live-action movie in 1987. Viz Media releases all 11 volumes under their Signature line.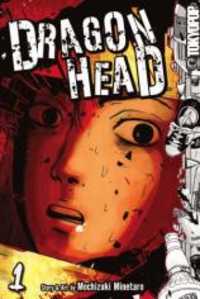 Dragon Head also uses school-aged children to convey its horror. The return from a school trip goes horribly wrong as the train is trapped in a tunnel by an earthquake. The survivors must find a way out, and then try to survive in a world turned wasteland by a volcanic eruption/comet strike/nuclear attack. This series is more of a psychological horror, with the monsters being people who have given up and given in to their fear. What happened is never made clear, but the need to survive and not give in to fear is very much so. This series went 10 volumes and was published by Tokyopop. It won the Kodansha award in 1997, and was adapted into a live action movie in 2003.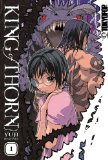 King of Thorn is survival horror with a sci-fi twist. A group of people are put into suspended animation to escape a plague that turns people to stone. When they wake up, they find the research facility has been taken over by a jungle that seems to have a mind of its own and monsters roam the landscape. They must fight to survive as well as try to discover what has happened while they were asleep. This series is 6 volumes long, and was released in full by Tokyopop. It well received in the US, as well as getting an anime movie adaptation in Japan. which was released in 2010 and nominated for the 4th Asia Pacific Screen Award for Best Animated Feature Film.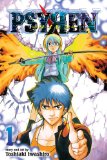 Psyren is the newest addition to the survival horror genre. The story takes place in both the world as we know it today, and in another that is a wasteland where monsters roam the landscape. The wasteland world is known as "Psyren", and people "chosen" by the entity known as Nemesis Q are transported to Psyren to play a "game". They must find their way through the wasteland to return home. On each "mission," the "players" are confronted by both insect and humanoid monsters that kill without compassion or restraint. The truth of Psyren is more than a mere game, which is why I include it with this list. Psyren has only had one volume released far in the US, and is being published by Viz. It started serialization in Shonen Jump magazine in January 2011, but will not move over to the digital verison of the magazine in January 2012.