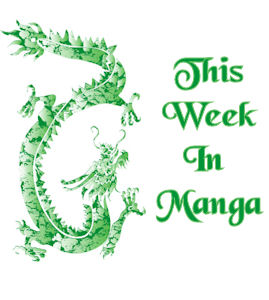 Hetalia: Axis Powers Does Digital
Tokyopop, who has tried to be a leader in digital manga, takes a step to try to reclaim that title. Hetalia: Axis Powers is a title that been highly anticipated by fans, but the print copy won't be out until Sept 21. But if you don't mind reading manga on a computer screen, you can get it now through the Zinio service. Tokyopop has made this title available early through the download service and for about half the price, $5.99. But that not all! Hetalia will also be available through the Overdrive, the digital checkout service for libraries. If you're library uses Overdrive, but doesn't have Hetalia, tell Tokyopop. They get a digital copy to them for free! I was going to pass on this title initially, but if I can check out a digital copy from my library, yeah, that would be worth it. It would be nice if publishers made more titles available digitally through Overdrive. With libraries budgets getting slashed by cities, online will be about the only way 9-5 workers can get library books. I know I can't get to my local library now with their hours slashed to closing at 5PM most days.
Where Do They All Keep Disappearing To?
With digital rights being a big deal, not just with books and publishers now, but with music and movies for over 10 years now, you would think a publisher like PC World would know a copyright infringing site when it saw it. Apparently, even the tech industry has no respect for manga. I guess that makes them no different from most other manga fans. On their website they ran a review of an android app, Manga Browser. Now, normally I wouldn't expect a tech journalist to know everything about the manga world, but this guy sounds like a manga fan. He's familiar with what manga is, where to find it online, and what some of the most popular titles are. And what's his biggest complaint of the software? It relies on scanlation sites. And he's not upset that it's scanlation sites it's linking to, he upset because sites go down and are "unreliable". Yeah, good sense of reporting there, guy. No mention that the titles he's mentioning and reading are illegally posted, just that it's a lot more work to get to them. And if he's been reading on OneManga (which he bemoans the loss of at the beginning of the review), he surely knows why OneManga went down. But like so many other fans, he just doesn't care, and gives the scan sites just that much more legitimacy to the rest of the world who doesn't know better.
Bad Manga Fans!
Black Butler is a popular manga and anime series in both the US and Japan. And for good reason; it's a fun title. But when mangaka Yana Toboso calls foul on fans that send her letters saying how much they enjoyed reading and/or watching her series for free on streaming/scan sites, what is the reaction from fans in the US on the ANN Forums? To completely diss the mangaka and call her things like "Overly dramatic", a "complete idiot" and my personal favorite "…insane catlady." Yeah, good job US manga fandom. You have succeeded in making me ashamed to even be associated with you. Really? You are going to diss on a creator who makes something you like just because she wants to defend her work? How absolutely self-centered and entitled can you be? Honestly? She has to be crazy to want to make money from her hard work? And you call yourself fans? The thread for this story went 28 pages before being locked. But one commenter went through the trouble to translate the original blog post, which you can see here. There's nothing there that makes me think she's an idiot or insane. Just very upset. And I certainly don't blame her.
Called It!
Spotted on Twitter first. Entries for Nura: Rise of the Yokai Clan have been spotted on both Simon and Schuster's website as well as Amazon.com. Tentative release date is set for February 2011 from Viz Media. I've been saying since they announced the streaming of the anime at SDCC, that there had to be an announcement of the licensing of the manga. There is no way Viz would release an anime and not have the rights to the manga as well. These entries pretty much prove I was right. But with a release of the first volume in February kills my hopes that it would be added to Shonen Jump. It's a WSJ title with an anime showing in the US. It just screams SJ material. I was really hoping it would give me another reason to keep subscribing to SJ. Oh well.
NYT Best Seller List
Both of Tokyopop's gains from last week are gone this week. Twilight is still hanging on the Hardback list. It moves up 2 to #6. With the Scott Pilgram craze slowing down, Twilight seems to be move slowly back up. Guess who rules the manga roost. No, it's not Naruto. Last week's #2, Rosario + Vampire: Season II vol 2, moves into the #1 spot vacated by Warriors: Ravenpaw's Path vol 3. Black Bird vol 5 stays right behind its fellow blood sucker to #2. Naruto vol 48 moves up 4 to #3 and Bakuman vol 1 moves to #4, also just vacated by Return to Labyrinth vol 4.  Negima! Magister Negi Magi vol 27 holds on to #5 while Fullmetal Alchemist vol 23 moves back up 3 to #6. D. Gray-Man vol 18 moves up 1 to #7 and Skip Beat vol 21 moves up 2 to #8. Returning to the list are two titles never far away, Vampire Knight vol 10 comes in at #9 and Black Butler vol 2 at #10. Once again Viz Completely dominates the list taking 8/10 spots. Tokyopop is removed completely and Yen Press and Del Rey just hold on with their biggest sellers.
NYT List: Second Opinion
What's Matt Blind's list got to say about all that? Not too much. The top two are the same and one the list only three titles are different. His list still favors Maximum Ride over Black Butler from Yen, and Tsubasa: Reservoir Chronicle seems to do better in his numbers than the NYT's.
1. Rosario+Vampire Season II 2
2. Black Bird 5
3. Negima! 27
4. Naruto 48
5. Fullmetal Alchemist 23
6. Maximum Ride 3
7. Maximum Ride 1
8. Vampire Knight 10
9. Tsubasa: Reservoir Chronicle 27
10. Skip Beat! 21
And if you're interested in how Yen Press is doing over all, check out Matt's breakout of that publisher by manga, manhwa and OEL.
This Week At Manga Village
What I'm Reading