Every week, the Manga Villagers will go through the new releases for the week and pick out the titles they are most looking forward to reading. Whether it's buying or just window shopping, check out what we're looking at every week!
Week Ending 10/13/2012:
It's a lonely week as it's just me making the picks!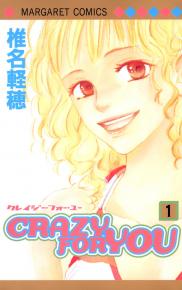 Lori: It's a serious Viz week for me. Bakuman and Story of Saiunkoku goes without saying. A new title I want to get more of is A Devil and Her Love Song, which has a new volume this week. I also would like to read the next volume of Jiu Jiu. I would like to see where the series is going. I saw some potential in the first volume. Digitally, over at Jmanga, I'm also going to check out Crazy For You, from Karuho Shiina the creator of Kimi ni Todoke. They've got a great deal of getting the first two volumes for the price of one! And you can read the first three chapters at Jmanga's new site Jmanga7.