The girls of the Mureo High kendo team face off again against Ishibaki's pupils from Kamasaki High. And then the drama abounds as the popular TV show, Burnish Academy shows an interest in filming the girls for the sports segment of the show. But first, they must survive not just the rivalry between the co-hosts, but also of some surprise guests; kendo prodigy Ura Sakaki and some of the strongest girls from around the country known as Kendo Komachi!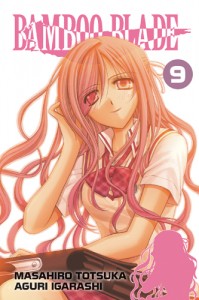 Story by Masahiro Totsuka; Art by Aguri Igarashi
Publisher: Yen Press
Age Rating: Older Teen
Genre: Sports
Price: $11.99
I read the first few chapters of Bamboo Blade in Yen Plus when it first came out, but wasn't impressed with what I read at the time. It's eight volumes later, and I decided to check out the series and see if there was any improvement. I couldn't believe the difference! The characters and story drew me in quickly, and the kendo action kept my eyes glued to the page. This is the first sports manga to really got its hooks into me.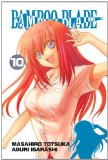 There's been a lot of character development since the series began. When I read the first chapters, I was completely turned off by the kendo teacher Kojiro. He didn't care about anything or anyone but himself and putting food in his stomach. Volume 9 does a great job of showing how much not just he has changed but also the team as a whole. They face the Kamasaki High kendo team in a mock match, mirroring the bet from the beginning of the series with Ishibashi, Kojiro's sempai. Even through it's a practice fight, Kojiro and the girls take the match seriously. One of the scenes I really enjoyed was with first year Miyako winning her first match, and finally understanding what she's doing. Tamaki and Iwahori's match was good as well, as it finally made Iwahori realize that he did want to win. Kojiro beating Ishibashi was good to see as well.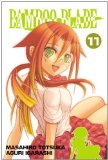 A new arc starts in volume 11, the Burnish Academy arc. According to writer Totsuka, this is not only the next-to-final arc of the series, but it is also the one he's been waiting to write since the story began, and it really shows. The story is tightly written and immediately engaging. At first the story seems to be about Ryouko's jealousy toward Erina, but it soon evolves into serious and intense kendo battles. I'm a big fan of Tokusatsu shows like Kamen Rider and Super Sentai, so I really enjoyed the whole part with Black Duran and how its story ran parallel to Ura Sakaki's rejection and then return to kendo. Tamaki and Erina's match was really well done. Tamaki finally finds someone who is better than her, and she finds herself really analyzing why she is in Kendo. Erina and ura's match was just intense! I've been impressed with other scenes from other sports manga before, but never have been so enthralled by one battle after another as I was with Erina's performance. She literally beats Ura back to reality.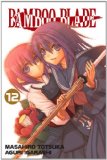 I think what really sets this series apart from the other sports manga I've read, is that it isn't just about the competition. As the characters are competing, they are also thinking about how much fun they are having. They aren't competing for school or team honor, or to impress anyone. They really enjoy what they are doing,and that comes across in the writing and the art. I could almost feel Erina's excitement at just competing again, and her desire to bring Ura out of the darkness she had fallen into. I didn't think it would be possible to make kendo look exciting, especially since you can't see the participants faces through their masks, but Igarashi really pulls off some great scenes that heighten the intensity of the matches.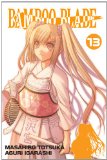 I'm looking forward to the next volume of Bamboo Blade. I have to find out not just how Erina and Ura's current match ends, but what Tamaki will do, now that she isn't the big fish in the small pond. Can she rise to the level of Erina and Ura? Her reaction to losing for the first time was cute and sad at the same time. Another reason to keep me coming back is the goofy faced cat that shows up at random throughout the volumes. He's so cute and funny! Even if you've never read Bamboo Blade, it's very easy to get into the story and characters, and Volume 9 is a great jumping in point as it gives you a couple of volumes to get to know the characters before the serious action starts. I would highly recommend this part of Bamboo Blade for anything interested in kendo or just good action and drama.
Review copies provided by publisher.