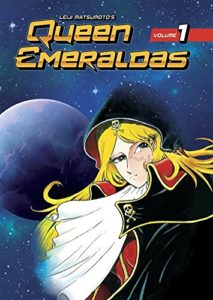 I've been an anime and manga fan for long time, and there have been some titles that were thought to be more far off dreams than actual candidates for licensing. One of those dreams was getting anything from Leiji Matsumoto, co-creator of Space Battleship Yamato, and creator of Space Pirate Captain Harlock, Galaxy Express 999, and Queen Emeraldas among many others. At best, all we had were 5 volumes of the second Galaxy Express 999 manga series published by Viz back in the late 90s-2000s. But now, it seems the flood gates have opened as new licenses are being announced left and right.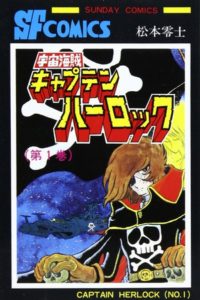 Frankly, I was thrilled when Kodansha announced their license of Queen Emeraldas. They didn't seem to be the type of publisher to take a chance on something so old school, but fortunately, their chance paid off, and the first volume, even as a deluxe hardcover, sold well. Well enough it seems that we are now getting the original Space Pirate Captain Harlock manga from the 70s from Seven Seas Entertainment. This thrills me to no end. I've been a fan of Harlock since I first saw raw tapes of the anime back in the 80s. I hunted down everything, including poorly cut video tapes released for kids. I even have the original manga, which I found at Books Nippon in LA. I couldn't read them, but they where Captain Harlock, so I had to have them.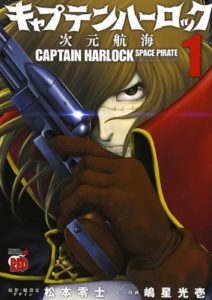 I am so excited that I will finally be able to read them without having to take Japanese classes, or try to bribe my oldest daughter into translating them. They will be released as 2 deluxe hardback omnibus editions under the name Captain Harlock: The Classic Collection, and will look great next to my Queen Emeraldas volumes. Add this to the previous license Seven Seas announced in January that they would be publishing the new Captain Harlock manga, Captain Harlock ~Dimensional Voyage~, and I am in hog heaven! I'll get my new Harlock in October, and my old school Harlock in April next year.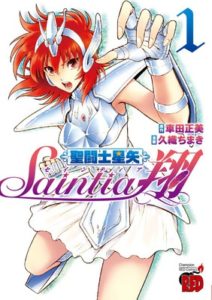 As if this isn't enough, Seven Seas does it to me again by announcing they had also picked up Saint Seiya: Saintia Shou. This is the newest of the Saint Seiya spin-offs that came out of the title's 30th anniversary celebration. There are two reason this makes me happy: 1) It's new Saint Seiya! and 2) It features an all girl team in the cloths. This is another series I never thought would make it over here. Saint Seiya was published by Viz Media, but it didn't do so well in print, and as a result, we never got any of the other spin-offs that came out in the last ten years. I am so excited to get this series, which will be coming out in February of next year.
It's an embarrassment of riches to be getting all these titles, but it makes me happy none-the-less. They are going on my pre-order list, a list I reserve for only my most must have books. And I MUST HAVE these books!