Every week, the Manga Villagers will go through the new releases for the week and pick out the titles they are most looking forward to reading. Whether it's buying or just window shopping, check out what we're looking at every week!
Week Ending 11/10/2012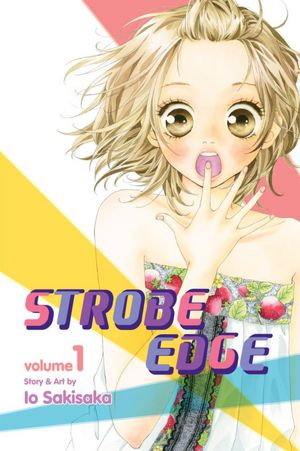 Amy: The complete box set release of Ouran High School Host Club is on my wish list. I'm hoping that Santa will be able to fit this shojo complete series under my tree this year. This box set includes all 18 volumes with some extra goodies. Also, coming from Viz this week, I'm anxious for the latest volume of Kamisama Kiss. As the anime series has rekindled my interest in this series I'm glad to see volumes still being released.
Alex: Sekine's Love from JManga seems right up my alley (okay, I admit, I bought and read the thing already), and I think there is a lot there for shojo and josei fans to like. Negima v. 36 is available from Kodansha and Heroman v. 1 is available from Vertical, all of which I will be picking up. I'm also interested in Strobe Edge, a new series from Viz. And, if you are hunting for manga Christmas gifts, VIz released a Nausicaa and a Ouran box set this week.
Lori: I'm also interested in Strobe Edge, a shojo about a girl discovering what love is. The premise doens't sound too original, but hopefully it will be in execution. I think I'll also check out Heroman. I didn't care for Stan Lee's first manga collaboration, Ultimo, but I'll willing to give him another shot. Sekine's Love from Jmanga caught my attention because of the knitting angle, so I may give that one a try as well.