What I've been dreading has finally become official: Kindaichi Case Files has been
canceled.  As part of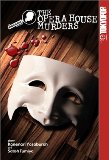 Tokyopop's slashing, the January 2009 solicitation of volume 18, Burial Francs, is on the list.  I was hoping against hope that this title would some how survive, since it was one of the few good titles Tokyopop had to offer.  Even though it's a shonen title, it's mysteries could keep an adult guessing.  Engaging characters and intriguing mysteries made this a series a must for mystery aficionados.
Even though I love mysteries, I didn't pick up Kindaichi immediately.  Wanna know why?  Because Tokyopop can't market a title properly to save their life!  When this series first came out, they advertised it as a Japanese "Scooby Doo", emphasizing the supernatural parts over the mystery.  That was a failure on so many levels.  Kids looking for short, quick mysteries with goofy characters would be disappointed, and people looking for a good murder mystery series (like me) would avoid it like the plague.  I'm not quite sure what made me pick up the series.  I think I just kept seeing it in our local Waldens Books, and finally gave it a real look over.  I bought the first volume and was sold!  If this title had been marketed as a proper mystery series, and/or put closer to the mystery section, it could have had a chance of selling.  But that's not Tokyopop's way of marketing it seems.  They seem to prefer the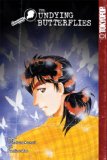 "throw it at the wall, and see what sticks" method, which is probably why they are in the position they are in today.
So, Kindaichi, I must bid you a fond farewell.  I loved following you on your many adventures with Miyuki and Detective Kenmochi.  I'll miss your lecherous, yet foiled ways, and your swearing by your grandfather's name to solve the mystery.  Reading your adventures was like getting together with old friends, as I had come to know you all so well.  I am glad to have been able to know you even for the short time we've shared.  I will miss you and your 10 remaining volumes.  Perhaps we can meet again, if I ever learn to read Japanese.
Or ever better.  Kodancha USA picks you up.  (Please, Please PLEASE!!  ONEGAI!!!!)