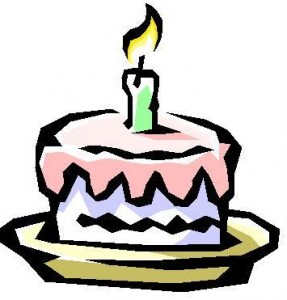 It's hard for me to believe, but it's been a year since I started this blog.  I took baby steps before starting this blog.  I've never been someone to give my opinion.  I've always been a lurker on the internet, even in the days of bulletin boards, I just read more than posted.  I joined Tokyopop.com in 2005, but didn't do anything with it until last year, just before they screwed everything up.  I started reading and commenting on other blogs before starting to post things of my own.  After testing the waters there, I tried out Livejournal.  Both were okay, but after listening to my tech shows for a while, I decided wordpress was a better way to go.  I really liked control and customization.  This became my Manga Xanadu, and livejournal became my general ranting about all fandom except manga.
I've shared by opinions about manga over the last year.  No one has been spared my wrath or praise.  Viz and Tokyopop have received the brunt of my wrath.  Tokyopop mostly for the wasted potential of their community website, and Viz for their conservative and commercial treatment of their material.  Viz even got a page just for the way they've messed up Shonen Jump.  But Yen's gotten their fair share with Yen Plus.  But I'm always glad to give credit when it's due.  Especially when it's a publisher willing to take a chance on going online (like DMP and Aurora have), and not burying their head in the sand (like Del Rey and Dark Horse have).
My biggest problem that I've shared has been of course my ever growing collection of manga.  There is just too much stuff I want to read, and limited space/money with which to get and keep it.  I've shared my trials and tribulations and will continue to do so, as misery loves company.  (I really wanted Pluto and 20th Century Boys, and how am I going to keep up with Naruto with another wave? And what about all the new titles?  And that's just Viz!!)  That might sound kind of shallow, but I'm an admitted bibliophile, so giving up books is a lot harder than buying them.  I just can't stop buying them!
I have tried to keep to the mission I stated for this blog; to talk about manga and technology and to help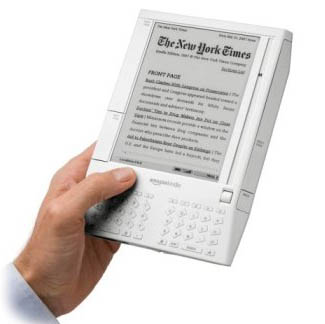 parents understand what their kids are reading.  I think I've done alright with the technology part.  Even if there isn't an explicit relation to manga, I've talked about technology and devices that could be used with manga.  The Kindle, the iphone, and the Nintendo DS have gotten the spotlight, and will continue to do so, as well as any other devices that come up, because portability is becoming a major concern in our society, whether we as the older generation like it or not.  Expect to see more in the coming year with the DSi, gphone, and netbooks.  The hits to my site say I'm not wrong in following this.  My top read post has been  about reading manga on the Kindle, only this week just got beat out, and continues to be in my top 3 most active.
My parenting help hasn't gone quite as I had hoped, but there just may be a bunch of parents like me who just don't want to post.  I've added a form for asking questions to hopefully make this easier.  But my All Ages Manga list has been helping someone!  At least I hope so.  It has just become my top post, and is also in my most active, just above the Kindle.  It took some work to make this page, but I'm happy to see it's being used.  That's why I did it.  There are a lot of titles out there appropriate for younger ages (and I have my kids to test these on), so parents shouldn't have wonder if what their kids are reading are appropriate.  If only more parents would care (Last paragraph).  My post on Nana Volume 8 has also been fairly active, only recently falling off the top posts, but continue to be hit in searches.  These seem to be two extremes, from early middle school to nearly graduating high school, but these areas aren't getting the coverage it seems.  I will continue to try and write more in these areas.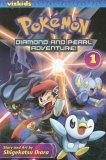 The biggest surprise this past year, hasn't even been on one of my posts, but my oldest daughter's.  She's been reviewing Dragon Drive, Warriors, and Pokemon manga, just so I can give a perspective from the actual audience's point of view.  For validation of that point, check out my and Jenny's review of Hell Girl Volume 1.  Her review of Pokemon Diamond and Pearl Volume 1 is my third most viewed post!  I still get comments on it, nearly 6 months later!  I think that's just awesome.  I don't think it's really hit her though, since when I told her about it, she just shrugged.
It's been a fun first year and I hope to continue with many more.  I will try to get more reviews up here, but my ranting and raving will probably get priority, as usual.  It's just more fun to sometimes.   I also work as editor for reviews for Manga Village, as well as write reviews for Good Comics for Kids.  I sometimes wonder if I've bitten off more than I can chew, but this place will always be my home.  I hope you'll keep reading, because I will keep writing.