Tokyopop has been under fire a lot recently, some times rightfully so.  But their catalog of titles shouldn't be.  For whatever reason, some of their really good and entertaining titles haven't gotten the love and attention they deserve.  I want to rectify some of that now.  Unfortunately, some of the titles in this list are out of print, and incomplete.  But they may still be available through online retailers and places like eBay or Half.com.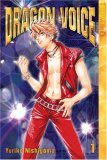 Dragon Voice – Rin Amami has a dream of being in a boy band, but has a voice that rivals Godzilla.  He's got the looks and the moves, but how can he get his voice to co-operate?  The manager of a boy band known as the Beatmen finds Rin and declares him the legendary Dragon Voice and so starts Rin's journey to make his dream come true.  Fun and exciting with a new twist in every volume, Dragon Voice is able to keep the shonen standards of friendship and teamwork and combine music with tokusatsu.  This series is just too outrageous to pass up!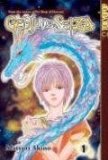 Genju no Seiza
– From Matsuri Akino, the creator of Pet Shop of Horrors, this series set in the same universe and follows Fuuto, a boy with mystical powers.  He may be the re-incarnation of the Holy King of Dhalashar.  Garuda, one of the guardian spirits of the king is convinced of this and goes to guard Fuuto and help him with this powers.  Other guardians sent to kill Fuuto become converted and become his guardians, setting up for a conflict between Naga and the boy he claims is the reincarnation, and Fuuto and Garuda.  This series is a great combination of supernatural and teenage angst.  Fuuto has to deal with everyday problems with school and friends as well as issues over his father.  Add to that all the supernatural hi-jinx with guardian spirits and questions of reincarnation, and you have a story with a great balance of humor and drama.  This series also serves as cross over point for Akino's other titles like Pet Shop of Horrors.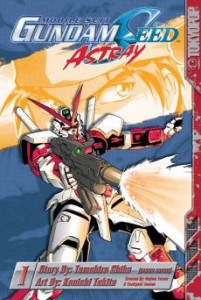 Gundam Seed Astray – Gundam has been on a rocky road here in the US.  Gundam Seed, a retelling of the original Mobile Suit Gundam series did alright here.  Del Rey released the manga adaptation of the TV series.  What Tokyopop got was a side story series.  This title follows Lowe Gear and his fellow junkers as they try to earn a living during the growing escalation between the Naturals and Coordinators.  While on a mission they come to the Heliopolis which as just been attacked and abandoned.  On the station they find the Astray Red Frame, a prototype Gundam which Lowe takes.  Another prototype, the Blue Frame, is taken by a mercenary, Gai Murakumo.  They become rivals, going against each other several times in the series as they take on their respective jobs.  I liked this series much better than the adaptation series.  The characters are interesting, with the crew of the Junker Guild ship being a combination of Naturals and Coordinators.  The series runs parallel to the Gundam Seed story, but you don't have to know GS to enjoy it.  You get a better idea of the GS universe and the affects of the war on ordinary people.  More funny than serious, it's a fun read.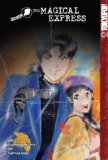 Kindaichi Case Files – Mysteries don't get the love they deserve in the US for some reason, which is a great shame.  Hajime Kindaichi is the fictional grandson of fictional detective Kosuke Kindaichi.  Hajime is smart but lazy, and a bit of a lech, but when he is confronted with a mystery, he shows off his detective powers inherited from his famous grandfather.  A vow on his grandfather's name means Kindaichi is serious about solving the case and gets the perpetrator every time.  This series has some great mysteries that are complex and while they twist and turn, they never have a motive or perpetrator come out of nowhere.  Another plus for this series, is that is doesn't just end with the finding of the murderer.  It also looks at the after effects after the crimes.  Kindaichi's mysteries are more about the people than the mysteries.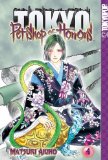 Pet Shop of Horrors: Tokyo
– Pet Shop of Horrors did pretty well for Tokyopop, but I'm afraid the sequel series isn't getting as much of the attention it deserves.  Count D is back, and he's set up shop in the Shinjuku district of Tokyo, in a building that is exclusively for Chinese shops.  He's back at his same old tricks, giving people the animals they need, though not necessarily the ones they want.  He new adversary is Taizuu, the manager of the building.  He thinks D is running a brothel and wants him out.  This series is different from the first, with not so much emphasis on the horror as it is on the strange and mysterious.  More Asian creatures show up to help people than to met out just desserts.  It's still an excellent series with some great art of both the humans and creatures.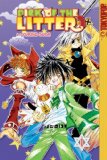 Pick of the Litter
– Riku has been living in Japan with no memory of his past, when he finds out he's not really from Japan, but from another world know as Yamato, where he finds he's part of a strange family that includes cats, rabbits and crows.  Now Riku spends time going between his home in Japan and Yamato, finding out the life and family he forgot about and working in his family's store.  This series starts out like a family sit com, with lots of comedy and hi-jinx as Riku gets to know the world of Yamato, but it slowly starts to get serious as Riku learns more about what happened to him in the past.  It's a lot of fun and has cats!  It's the perfect combination.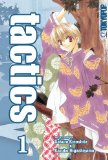 tactics
– This is a license rescue from ADV and is only better in Tokyopop's hands.  Kantarou is a folklorist who can also see Yokai.  He writes about them and helps people haunted by them.  His goal in life though was to find the Goblin-Eating Tegu, which he does, and names him so he has power over him, though, he isn't after power from the Tegu, but friendship.  The Tegu, now named Haruka, can't remember anything from before he was sealed, but by staying with Kantarou, he hoped to find out.  This is another serious that starts out with a lot of humor and stand alone stories of Kantarou and Haruka helping both humans and yokai, but at about volume 7, the series starts to get more serious with a definite plot line that they last 6 only hinted at.  The relationship between Kantarou and Haruka is a lot of fun with lots of barbs being thrown back and forth, in a friendly way of course.