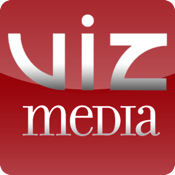 Two weeks I posted a status on Twitter expressing my displeasure with the fact that Inuyasha was being made available digitally only for the iPad. I directed my tweet at @Vizmedia, one of Viz's Twitter accounts. The person manning the account replied back that she would look into it. Usually I don't get responses from publishers on Twitter, so I was glad that someone heard me, even if I didn't think I would hear back from them, and if I did, it would just be a generic response on Twitter.
Imagine my surprise then when I got an email with an answer! Jane Lui, from the publicity department, was very kind in responding to my concerns and explaining the situation to me. While I wasn't thrilled with the answer, I really can't blame Viz for the situation. It is one they had no control over, and it wasn't for a lack of trying.
I really appreciate that Jane took the time to find the answer and be frank with me. It would be easy to ignore such comments, especially on Twitter. It's this kind of interaction with the readers and response to concerns that keeps me wanting to support Viz as a company. It feels good to know that someone is listening.