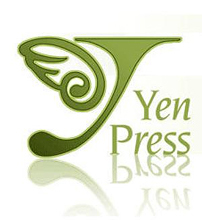 It's been going on for a while now. Amazon, the mega online book seller, and Hachette, the fifth largest publisher in the US, and parent company of Yen Press, got into a bit of a disagreement last May. The publisher had been in talks to renew contracts the book seller. A sticking point was that Hachette wanted to set their own e-Book prices, while Amazon wanted that power. When an impasse had been reached, Amazon did the only thing a mega book seller with 60% of the online market could do; they crippled sales of Hachette books on their site.
Amazon stopped taking pre-orders, increased shipping times, dropped discounts for all Hachette titles. This included Yen Press. The batter became bitter as both sides pointed fingers at the other being the problem. Authors jumped in as well, feeling the pressure as sales of their books dropped. They didn't pressure their publisher to back down though, they put the pressure on Amazon for being the bully in all this. They even formed a group, Authors United, to help in the fight. Amazon tried some tactics to turn the authors against their publisher, but it really didn't work.
Finally, as of last Thursday, Amazon and Hachette came to terms and signed a new agreement. In it, Hachette gets to set their own e-Book prices, though they get an incentive from Amazon to set them lower, and pay Amazon less when they do. A lot of people see this as a win for Hachette, but I have my doubts. If Amazon hadn't taken a loss the quarter before, and had to show better earning for the holiday season, would they really have given in? I find the timing highly suspicious, but am glad it is over just the same.
Yen Press is probably just as relieved, though, they didn't just take Amazon's strong arming sitting down. They did a lot of promotion with Barnes and Noble, offering sales through the retailer's website, and reminding people Amazon wasn't the only place to order books. I know I linked to the Barnes and Noble site when I needed a Yen Press purchase link during this. Fans can also breathe a sigh of relief for now. Yen Press titles have returned for purchase in time for the holidays and for the all important pre-orders. Kindle users will also be able to start downloading their favorites again.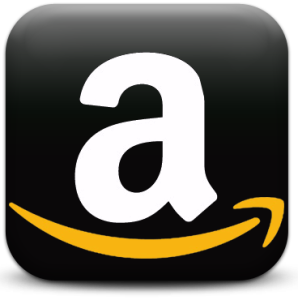 But can we really feel relieved? Amazon has shown its true nature. They don't care who they hurt to get their way. Publishers, writers, and readers are all ripe to be thrown under the bus when Amazon goes scrambling for what it wants. Before they could position themselves as the "champion" of the consumer against the greedy publishers who want to keep e-Books from diminishing print sales, but their suit of armor is tarnished now. You can be sure they will do this again. Simon & Schuster just penned a similar with Amazon, no doubt not wanting to incur the retailer's ire. If you've ever wondered where the saying "throwing one's weight around" came from, here is a perfect case study. It's also not too bad a case for the beginnings of a monopoly.
The big question we as readers and fans need to ask, are we willing to sacrifice price for availability? It seems that is just what Amazon is banking on us doing.