This last Wednesday, Seven Seas Entertainment announced two new licenses on their twitter feed for calendar year 2016. Both titles fall into their wheelhouse, though one doesn't so too bad.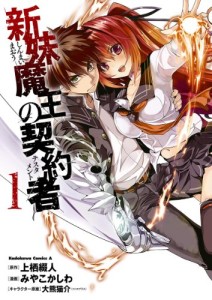 The Testament of Sister New Devil is an adaptation of the light novel series. It is about Basara Tojo, a high school student who suddenly gets two new sisters when his father announces he has decided to remarry, and then promptly leaves for an overseas trip, leaving the trio alone. But Basara's new step sisters, Mio and Maria are not what they seem. They are actually a novice Devil and Succubus. After trying to get Basara into a master/servant relationship with a Mio, an error occurs and Basara becomes the master, throwing him into all kinds of erotic situations. On top of all this, Mio is being hunted by both monsters and heroes. This series doesn't interest me at all with its harem, male gaze elements, but it does fit perfectly in Seven Seas' catalog. There are four volumes so far, and an anime adaptation is being streamed by Crunchyroll. The first will be available here in February 2016.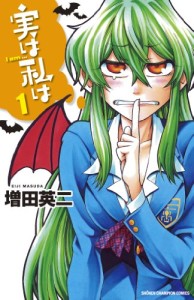 My Monster Secret is a romantic comedy that follows Asahi Kuromine. He has a crush on Yoko Shiragami, a cute but mysterious girl at his school. Asahi can't keep a secret, but everyone has them, including Shiragami. Asahi learns her secret, that she is a vampire, but he is determined to keep it for her. This is another "monster girl" series, but doesn't fall into the heavy male gaze category thankfully. It does seem to make the harem side, but it sure seems shonen rom-coms can't be successful without it. The art looks cute though, so I might be willing to check out a volume or two. It currently has 10 volumes available, and the first volume will be released in January of 2016.
Seven Seas has been making some interesting choices with their licenses, and have been sticking with some genres that sell. These titles certainly do fit with their male gaze/monster girl categories, but at least with My Monster Secret appear to be looking to mix it up with the latter category. It's something to look forward to in 2016.