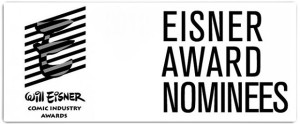 This week the Wil Eisner Comic Industry Awards panel of judges announced their nominees this week. Manga essentially gets its own category in the US Edition of International Material – Asia. The category was created to keep manga from dominating the US Edition of International Material category. Five titles and six volumes received nods.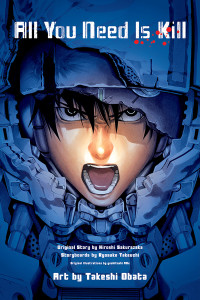 All You Need Is Kill has been getting a lot of attention this year. It is from Viz Media and was one of the 8 manga titles to make the YALSA Great Graphic Novels for Teens list this year. It is an adaptation of the Japanese sci-fi novel what was also the basis of the Hollywood film Edge of Tomorrow. Keiji Kiriya is a new recruit thrown into a suit of battle armor called a jacket and sent to fight the invading alien race, the Mimics. He dies on the battle field only to be revived every day to relieve the day and die again. On his 158th return, he is contacted by another soldier, known as the Full Metal Bitch. Is she his friend or foe. The art is by Takeshi Obata, a popular artist here in the US. With the art and story being so well-known, it probably has a good chance of winning.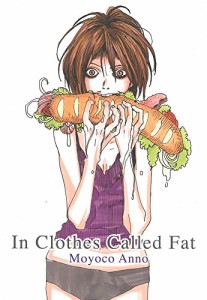 In Clothes Called Fat from Vertical Comics. It is about Noko, a young woman with a good job and loving boyfriend. Beneath this seemingly happy veneer, Noko is struggling with issues of self-image and self-confidence as she fights to keep her weight down. A gain of a mere 5 pounds can send Noko miles away from happiness in her love life and work place. This single volume story was created by Moyoco Anno, who is well-known name in Japanese women comics. This title is closer in spirit to many US indie comics with its searing look at women with self-image problems. It also has a good chance of with Eisner voters.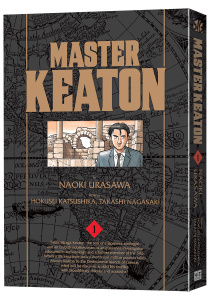 Master Keaton Vol 1 is another title from Viz Media. It follows the adventures of half-Japanese, half-English insurance investigator Taichi Hiraga-Keaton. Keaton is a man of many talents. He graduated from Cambridge with a degree in archaeology, joined the British SAS for several years, and now teaches at a Japanese college. He uses his many talents and experience to investigate insurance claims and help people along the way. I loved this volume of Master Keaton, both for the problems Keaton takes on and for the Cold War era feel of the manga. I don't know how well this title will go over with voters. It's by Naoki Urasawa, who has been nominated several times and even one once. Either way, it's got my vote!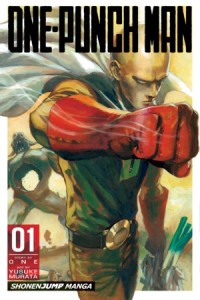 One Punch Man is the third Viz Media title to be nominated. It is about Saitama, a superhero who is so strong, he can knock out most villains with just a single punch. He trained so hard to hone his skills that he lost all his hair, but now, he is so strong, he can't find a worthy opponent, and fears he will be doomed to superhero boredom.  This is a digital only title and has a lot of human. It was the start of the superhero boom that Viz seems to have going on right now. This title is rather light and filled with plenty of human, at least at the beginning. Being a more tradition superhero comic Eisner voters may favor it.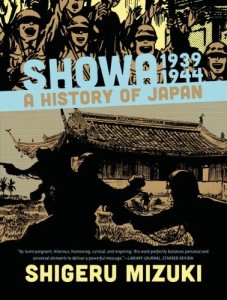 Showa 1939-1944 A History of Japan and Showa 1944-1953: A History of Japan are two  separate titles in the same series from Drawn and Quarterly. They are an auto biographical and historical account of Japan by creator Shigeru Mizuki. These two volumes cover the Japan of World War II and the subsequent occupation afterward. On a personal level, it shows Mizuki's struggles with the strict disciple of the Japanese officers on the island of Rabaul in Papua New Guinea and whether or not to return to Japan after the war to follow his dream of becoming a cartoonist despite losing an arm. The first volume in this series was nominated last year, but didn't win. The story in these two volumes are no doubt more compelling as it deals with the devastation of war and its aftermath. Maybe this year will be its lucky year.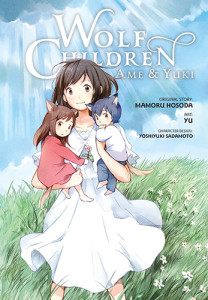 Wolf Children: Ame and Yuki is published by Yen Press and was also on the YALSA Great Graphic Novels for Teens list. It is based on the animated movie of the same name. Hana is a young woman who falls in love with a man who is part wolf. They start a family with two children, but Hana's husband is tragically killed, leaving Hana as a single mother to raise her two children who stand on the fine line between man and beast. This is a story that is both heartwarming and melancholy as it shows the exploration of identity and balancing being from multiple cultures. Eisner voters will find a lot to love here.
The winners will be announced Friday, July 10 during the San Diego Comic-Con at a gala ceremony.