As much as you love a title, at some point it's got to come to an end, usually. There are the few exceptions that got 10, 20, 45 years, but they are not the rule. Most manga titles do (and should) have an end. Lately, the end for some titles released here have been announced to be ending serialization in Japan.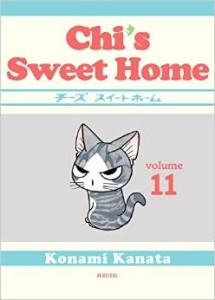 Chi's Sweet Home is a cute, heartwarming series about a family who find and adopt a grey and white tabby kitten. Each short chapter shows the family and kitten, Chi, interacting as well as Chi's adventures with other pets in their apartment complex and neighborhood. The series recently when on a year hiatus and only just returned. It has now been announced that the next volume to be released, Volume 12, would be its final. The series was being released by Vertical Comics, and has been a big hit for the company, with fans of all ages picking it up. The series has been fun, heartwarming and sometimes heartbreaking, but always a great read. I will certainly miss it when it's gone. Vertical will release the final volume in August, and will follow-up with a re-release of the series in omnibus editions.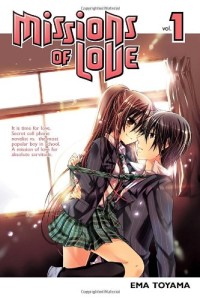 Mission of Love is a romantic comedy from Kodansha Comics. The series is about a high school girl named Yukina who has the reputation of being an ice queen at school, but is also the author of a very popular cell phone novel. To help her writing, she blackmails popular fellow student Shigure into helping her complete "missions of love" to improve her writing. Kodansha's Nakayoshi magazine has announced the series will end in the issue out in June. There have been 17 volumes released so far, with the series most likely ending at 18. Kodansha USA has only released 10 so far. Frankly, I'm surprised the series went for so long. The last volume I read, vol 9, felt very stale and repetitive. It's not a series I'm going to miss.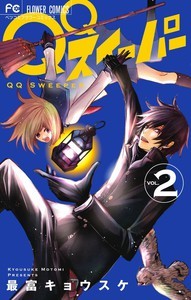 Most recently announced was the that the final chapter of QQ Sweeper would be released in Shogakukan's Betsucomi magazine out May 13. It is a supernatural romance about Kyutaro Horikita, the tall, dark and handsome cleaning expert of Kurokado High School. He soon meets transfer student Fumi Nishioka. With Kyutaro's help, Fumi will learn how to cleanse the spirits from the school and maybe from her heart as well. The newest series by mangaka Kyousuke Motomi, creator of the recently ended Degenki Daisy, just started last March, and Viz only just announced its license in February. Also included with the announced ending, was that a sequel series would in the August issue out in July. It seems kind of odd to me to end one series just to continue it a few months later. I don't have an opinion on QQ Sweeper yet. The first volume isn't scheduled to be released until October. But, I've like her titles I've read so far, so I think I will probably like this one as well.