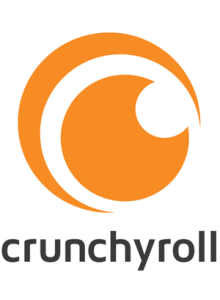 Crunchyroll, the anime and manga streaming service, continues to add manga titles to their all-you-can-eat manga service. This time, they are pulling titles from the Square-Enix library, and are available world-wide.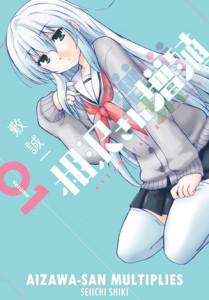 Aizawa-san Multiples is a rom-com harem series. The frail beauty of the school Shino Aizawa confesses her feeling for Souta Mizutani. Soon after another Aizawa appears, and another, and another! Each one is slightly different, but they are all Aizawa. Are they twins? Clones? Dopplegangers? This series sounds like it takes the comedy in romantic comedy very serious. It might be interesting to see how this gag manga handles the harem model with the boy being surrounded by several of the same girl. There are currently 2 volumes of the series out so far.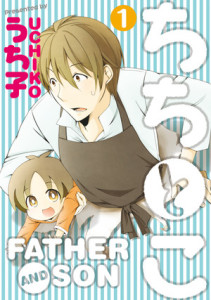 Father and Son is a slice of life shonen comedy. It follows former gangster You-san who has to take care of his wild and unpredictable son Shou and the eventful everyday life of the lively pair. This series sounds like it would not just make a good light comedy, but could also be suitable for younger readers, with slap-stick as part of the otherwise easy-going comedy. It would be a good pick up for Yen Press as an Yotsuba&-esque title, if it does well. There are currently 4 volumes available.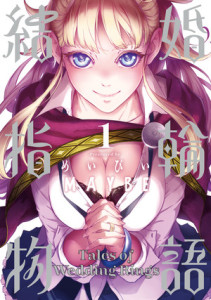 Tales of Wedding Rings is a fantasy series. Sato has been in love with his childhood friend Hime since she and her grandfather became his neighbor 10 years ago. When she suddenly says good-bye, he chases after her and is transported to a fantasy world. He catches her and they marry, leading Sato to become the legendary Ring King. This series is created by the duo Maybe, who also created Dusk Maidens of Amnesia, a manga that got an anime adaptation recently. The title initially caught my eye, but the description didn't do anything to pull me in. But, I am intrigued by Dusk Maidens, so there might be something more here, that not coming through in translation. The series has two volumes out so far.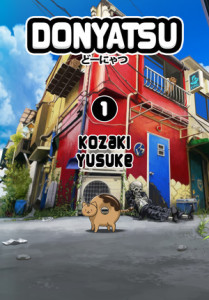 Donyatsu is probably one of the strangest titles I've ever seen. It is about an animal/snack hybrid, in this case a cat who looks like a donut, living in a post-apocalyptic world where all the humans are gone. He is joined by other animal/snack hybrids such as Bengaru, and feline bagel composite. This titles just sounds completely bizarre. I know cat manga can be weird, but combining them with snack foods is just plain out of this world! Such a quirky cat title is hard to pass up. This title so needs a print edition. There are five volumes available.
It's interesting that all of these titles are relatively new. This should make catch-up easy. The longest is Donyatsu at five volumes, and I can't imagine it being dialog heavy. It's also good to see more publishers get on board with Crunchyroll's all-you-can-read streaming. There is such a wide variety of titles available, and if streaming the only way we can get some of them, (I'm looking at you Donyatsu), then I'm all for it.