Anime Expo occurred over the Fourth of July weekend at the Los Angeles Convention Center, and there were certainly a lot of fireworks as publisher exploded with new license announcements. Over the four-day holiday weekend, Vertical, Viz, Crunchyroll, Kodansha Comics and Yen Press all announced titles, some of which nearly had fans swooning from shock and excitement.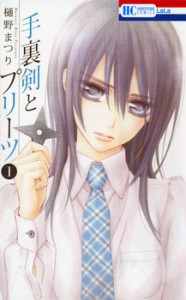 The first manga panel on Saturday was for Viz Media' Shojo Beat. The imprint is celebrating its 10 year anniversary which included tea with mangaka Julietta Suzuki, the creator of Kamisama Kiss. They announced two licenses, sadly one of which was NOT Suzuki's Karakuri Odette. It would make a great Viz Select title. Instead, Shuriken and Pleats by Matsuri Hino, the creator of Vampire Knight, was announced. It is about school girl Mikage, who has trained as a ninja to work in her family's security company, which is a front for her clan's ninja activities. She worked as bodyguard for an English businessman, who cared about her like a daughter. When he is killed, she learns he has bought her freedom from the clan, and follows his wish to go to school in Japan like a normal girl. The series started in September of 2014 in Hakusensha's LaLa magazine, and will end in the September issue this year. The series will be two volumes, with the first coming out in Japan this month. Viz will release the first volume in Winter of 2016. I've been hit and miss with Hino titles, but for such a short series, I'd be willing to give the first volume a try.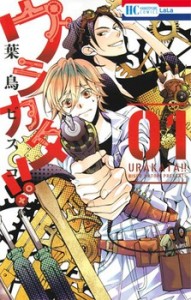 The second license was also from a well-known mangaka to western readers. Behind the Scenes is by Bisco Hatori, the creator of Ouran High School Host Club and Millenium Snow. It is about Ranmaru, a super negative college student. He runs into a mysterious drama group on campus who end up turning his life into turmoil. There's only one volume out so far. Viz will release their first volume in the spring of 2016. I've only read Millenium Snow by Hatori, and first two volumes were a lot stronger than the final two, so I'm not sure where to stand on this one. I guess I'll just wait and see.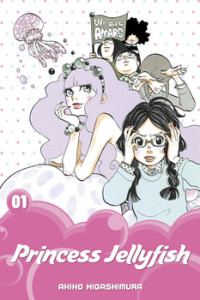 Kodansha was the second manga panel of the day, and announced three new titles. They also dropped the second bomb of the con by announcing that they would be releasing the Princess Jellyfish (Kuragehime). This title has been on people's wish lists for several years now, especially after the anime was released. It is a josei series, and follows Tsukimi, a young woman who lives in a "fangirl-only" dorm. She has come to Tokyo to be an illustrator. She has loved jellyfish from a young age, and sees one in danger at a local pet store. A beautiful woman comes to its rescue, and they go back to the dorm, Amamizukan, together, where Tsukimi discovers the woman is really a man. Kodansha has licensed the first 12 volumes of this title, and will release them as 2-in-1 omnibuses starting in February 2016. Whether or not they pick up the remaining 3 volumes will depend on sales. At least they are being up front about it this time. I've heard this title bantered about, but never really looked into it since is seemed so unlikely to be licensed. But now that it has, it sounds really interesting. It's one I'm definitely going to want to check out.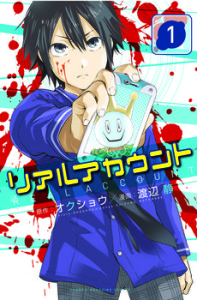 Real Account is another "virtual game becomes deadly in real life" series. This time, it's a Twitter like game, where members of a social networking site known as Real Account find themselves inside a virtual world. The rules of the game are simple, if you die, all of your followers die too. If you lose all your followers, you die. There are currently 5 volumes, and Kodansha will release the first volume in March 2016. I am not a fan of these virtual reality becomes deadly titles, so it's not one I'm looking forward to.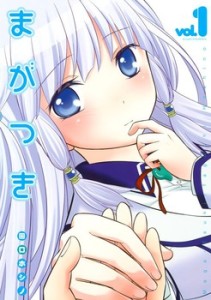 Kodansha's third license fits with their male gaze titles. Magatsuki is about 15-year-old Yasuke Arahabaki. He wants to ask out his childhood friend and crush Akari Inamori. While rushing to do the chores at his family's shrine, he accidentally breaks a mirror and is cursed by the goddess it releases, Seoritsuhime, a goddess of misfortune. Now, Yasuke must stay close to Seoritsuhime, or he will die, and the only way to life the curse is to help her achieve happiness, even though she is constantly surrounded by bad luck. The first volume will be published in February of 2016, but if you want to check it out first, Crunchyroll is simu-pubbing the series. I'm gonna pass on it though. It doesn't sound like it would pass my standards on rom-coms.
Two other tidbits announced at the panel; Noragami will begin publishing monthly starting in October 2015 to catch it up with the Japanese releases, due to "excellent sales." See? Buying pays off! Fairy Tail will also start to see omnibus editions. The first was announced for September and will collect he first 5 volumes. Build up those hand muscles now. That is going to be a killer book to try to hold.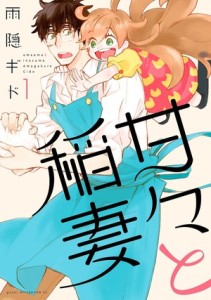 Crunchyroll Manga had the final panel of the con, and added 5 new titles to their streaming service, one of which will sound familiar. Princess Jellyfish will be streamed starting July 15 with the first 4 volumes. If you can't wait for Kodansha's print volumes, then check out the digital, and then go buy the print ones. Also out July 15 is Sweetness and Lightening. It's another "single dad must cope with raising a child alone" title. This time it's math teacher Kouhei Inuzuka who has lost his wife and must raise his daughter Tsumugi by himself. He's not a very good cook, but with the help of one his students, Kotori Iida, cooking becomes a new homemade adventure. There are currently 4 volumes available. It looks like something foodies will enjoy.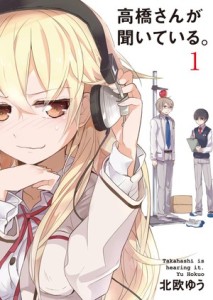 Already available is Takahashi-san is Listening. This gag-manga is about high school student idol Ena Takahashi. She has a hobby she can't tell anyone about; she likes to listen in on the ridiculous conversations of class representative Nara-kun and plain-boy Mikage-kun. She wants to retort, but if anyone found out about it, everyone's trust in her would be destroyed! There are currently five volumes available. This title sounds like shades of My Neighbor Seki, so it might actually be fun, depending on what the conversations she eavesdrops on are about. I think it would be fun to try out at least.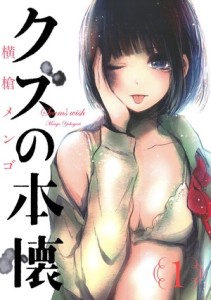 Crunchyroll's description of Scum's Wish doesn't do the series justice. The description and cover makes the series sound like something dark and dirty. It's about a couple, Hanabi and Mugi, who seem perfect for each other but have a secret they are hiding from the rest of the world. They are both in love with other people. They are drawn together by loneliness and a need to share their hopelessness. Crunchyroll only used the first sentence to describe the series, it the remaining two that make this manga appealing. It's currently at 5 volumes, and sounds like something I like to read. Get it together Crunchyroll! Series descriptions should attract readers, not repel them!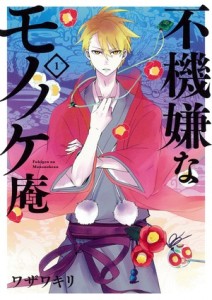 Morose Mononokean is a title that is definitely up my alley. It follows the a mononokean, the owner of a small tea room that helps to guide yokai that wander into this world, to go to the next. We meet him through Ashiya, a boy who missed the first 5 days of school after a yokai attached itself to him, and he has to go see the Mononokean to ask for help. There are currently 4 volumes. I love yokai, and will always be interested in checking out a new series about them. This title also has the plus of having bishonen as the leads. It's definitely one I want to check out.
I was hoping to only do two post about the manga licenses at Anime Expo, but after seeing how much Yen Press announced, I'm gonna need a third post just for them to cover it all! And I haven't forgotten Tokyopop's announced return. That is another thing that needs its own post. With them reportedly having a panel at SDCC as well, I am very interested to hear if they have anything new to add.