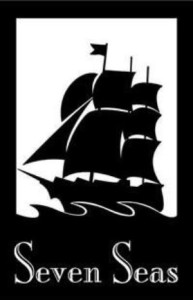 Seven Seas wasn't at Anime Expo, but it still managed to announce a new license during the con. Through their Twitter and Tumblr, they announced that they had licensed the manga Angel Beats!: Heaven's Door on Friday, the second day of the con.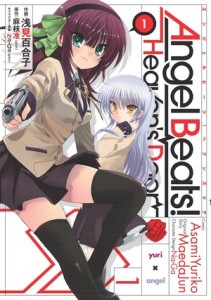 Angel Beats!: Heaven's Door is a manga adaptation of the light novel Angel Beats! Track 0, which is a prequel to the original anime Angel Beats! There is a world between the living and heaven known as limbo. It is where spirits go to learn to let go of any lingering attachments they may have to world of the living. The story takes place in a high school in this afterlife for students sent there where they can still feel pain and can die again, only to awaken without their injuries. Not everyone is happy about being there, or even how they got there. Yuri is the leader of the Afterlife Battlefront who leads the battles with the powers-that-be represented by Angel, the Student Council President who uses her supernatural powers against the Battlefront's mass-produced conventional weapons. The manga follows the formation of the Afterlife Battlefront and its actions before the start of the anime.
There are 8 Volumes so far and the series is still ongoing. Seven Seas has announced that they release the first volume in February 2016. I'd probably be more interested in this title if I had seen the anime, which actually does look interesting. But, the parts that look interesting probably won't be in the manga, so I think I will give it a pass.