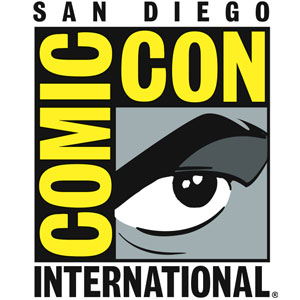 This year SDCC was held earlier than usual. It is usually in the last two weeks of July. This year, it was the second week in July, one week after Anime Expo. Manga publishers were at SDCC too, with only a two-day break before the five days of geeky madness began down south. While they had more announcements, they weren't quite as numerous or as ground breaking as AX. Mostly.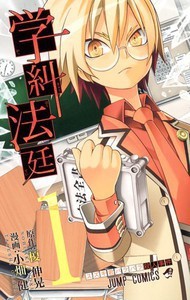 Viz started the con again with their panel on Thursday. The only new announcement they had was that they would be releasing a print edition of Gakkyu Hotei: School Judgment. The series originally ran simultaneously with Weekly Shonen Jump and sadly ended with it as well. Written by Nobuaki Enoki and drawn by Takeshi Obata, the series followed Abaku Inugami, a defense attorney at his elementary school. Under the new School Judgement system, students accused of crimes are now tried by their peers, and Inugami is the best for the defense, but when the prosecutor is the cute and rich Hanazuki, things might get tough. I enjoyed the few chapters I've read in WSJ, so I will be looking forward to the first volume set to come out in February, 2016.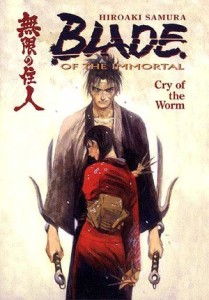 Dark Horse had its panel on Friday, and had one announcement, but for nothing new. It would be releasing omnibus editions of Blade of the Immortal, its longest running manga series which just ended in March. The omnibuses will be 3-in-1, with the final volume including the novel Blade of the Immortal: Legend of the Sword Demon. The omnibuses will also retain the original release's left-to-right orientation and trim size. Considering how much work went into creating them, it's not surprising. The manga follows Manji, a ronin warrior in feudal Japan who is cursed with immortality until he kills 1000 enemies. He is joined on his quest by Rin, a young woman looking to avenge her parents' deaths. There wasn't a planned release date announced.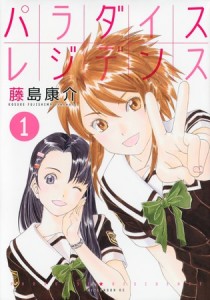 On Saturday, Kodansha was the first publisher with a new license announcement. Paradise Residence is by Kousuke Fujishima, the creator of the very long running Oh! My Goddess. This series is about tomboy Hatsune Takanashi and her life in an all girls dorm, and will give a behind-the-scenes look at life in the all girls school and dormitory. It's slice of life series and shows Hatsune's battle with waking up, her grade school aged dorm mother, and her desire for conquest! The series started in 2008 and was put on hiatus in 2012, but just came back in May of 2014. There are two volumes available, a vol 1 and 0. There was no released date announced for the first volume here. I'm not too sure about this series. A man writing a series about the life of a high school girl for an adult male demographic? Yeah, it not hitting any buttons here.
Kodansha also discussed the disruption in their digital manga distribution. With the creation of Kodansha Advanced Media which was announced back in February, the transfer of the digital manga to them has caused some delays. But things have purportedly been resolved and digital titles should be back on Amazon and Barnes and Noble in the next month.
Later on Saturday, Udon Entertainment had their panel. The boutique publisher has dabbled in manga in the past, though they mostly do Art Books and Street Fighter comics. They announced three new manga licenses.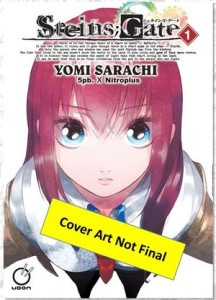 Steins;Gate is the manga adaptation of the video game of the same name. It is the second of the "scientific adventure game" series. The story is about eccentric college student Rintaro "Okarin" Okabe and his circle of friends who turn their microwave into a machine that can send texts to the past in a realistic Akihabara. Their activities attract the attention of SERN, an organization that has been studying time travel and now want Okabe and his friends. The series is three volumes with the first set to be released this August along with the first volume of Kill la Kill. Both the video game and anime based on it have been released in English. It looks like an interesting series, and with only three volumes not too big of an investment to just try out.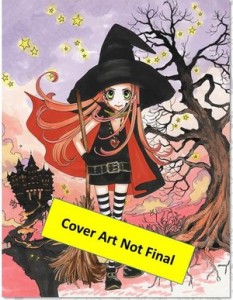 The second announcement was Sugar Sugar Rune, an all ages license rescue by artist Moyocco Anno. Del Rey originally licensed and published all eight volumes starting in 2005, but the series has since gone out of print, and finding volumes is difficult at best. The series is about two young witches, Vanilla Mienux and Chocalat Meilleure, who have been chosen to be candidates to be the next Queen. They are sent to the human world where they must compete to capture as many boys' hearts as they can. The one that wins the most becomes Queen. They are assisted by guardian and mentor pop idol witch Rockin' Robin and familiars Bianca the mouse and Duke the frog. The two girls must figure out how to keep their friendship while not only competing for hearts, but also dealing with the strange boy Pierre who looks just like the evil king Glace, and seems to be going for Chocolat. The first volume will be released in the first quarter of 2016. The series was well received the first time around, and Moyocco Anno is well known for writing good stories with great female leads. This is also a boon for teachers and libraries looking for all ages titles to add to their graphic collection.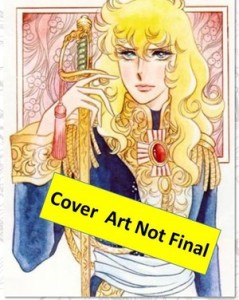 The third announcement was all the biggest for the manga community and really rocked their world. Rose of Versailles is a classic shojo manga. It was first launched in 1972 and takes place in the intrigue-filled court of Queen Marie Antoinette before and during the upheavals of the French Revolution. It revolves about Oscar Francois de Jarjayes, a woman raised as man to serve and eventually take over as leader of the Palace Guard. She becomes torn between class loyalty and her desire to help the impoverished, as well as her conflicts between wanting to live as a militant and a regular woman. She must also deal with her relationships with Marie Antoinette, Count Axel von Fersen and best friend Andre Grandier. Originally there were 10 volumes, but creator Riyoko Ikeda started penning one-shots for Shueisha's Margaret magazine in 2013 and will release the 11th volume in August with includes the first 4 stories. Udon will print it as 2-in-1 omnibuses, with the first volume set to come out in second quarter 2016. This series as long been a holy grail for fans, and few thought it would ever see publication in the US due to age and licensing costs. Udon had touted that they would have a classic manga announcement at their panel, but this title was only ever brought up in jest. Now, Udon has a lot of people's attentions. I would like to check out this series, both as shojo, and as a classic that inspired a lot of artists today.
The final publisher panel was Tokyopop on Saturday night. Like their Anime Expo panel, they didn't have any titles yet to announce, but they did tease a possible deal with Disney to create original "manga" for the properties Star Wars and Frozen. The stories would be original and would possibly feature Japanese artists. This isn't new territory for Tokyopop. Before closing, they had published original stories for properties such as Star Trek, Warcraft and Spacecraft. They have also worked with Disney, creating "Cine-manga," of TV shows such as Hannah Montana. While it's nothing I'd get excited about, I'm sure there are still plenty of Frozen fans dying for new stories of their favorite princess sisters Anna and Elsa. Books and manga are still the better way to reach a female audience, though comics publishers may finally be seeing the light.
Not as announcement heavy as Anime Expo, but July isn't done with manga publishers and possible announcements yet. Coming up this weekend is Otakon out on the East Coast. Several publishers will be there, with some hinting at more exciting licenses. After AX and SDCC's big surprises, can the manga community handle any more?