It wasn't a major con weekend, but we still got two license announcements from Kodansha Comics and Vertical Comics. It's almost poetic when you realize that Kodansha and Vertical are related.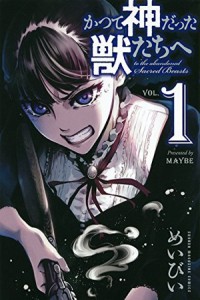 Vertical came out and confirmed their license first with Anime News Network. The Abandoned Sacred Beasts is a dark fantasy series serialized in Kodansha's Bessatsu Shounen magazine. The magazine describes the series:
In war, men become beasts. War makes gods out of beasts. When war ends… where do the gods go? Where can they rest their weary heads?

Wolves walk the forest of despair, the wasteland of lamentation, the sea of bitterness, in the time of dark and light. To kill those that were once their friends.
It's hard to tell what it's about exactly from that, but In Ed We Trust. Vertical's Marketing Director has an eye for picking good titles, even if it takes readers a while to figure it out (What Did You Eat Yesterday, The Drops of God, Twin Spica). This is the second series released here for the creative team MAYBE. Tales of Wedding Rings is currently being serialized digitally on Crunchyroll. This series is currently at 2 volumes, with the first scheduled for print in May 2016.
Wakuwaku+NYC is a new Japanese pop culture festival happening that occurred in NYC this last weekend. Kodansha Comics held a panel at the show, and announced two new titles related to current titles, and no, it's not another Attack on Titan spin-off.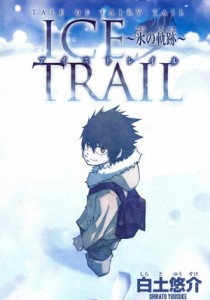 Fairy Tail: Ice Trail is a Fairy Tail spin-off that follows the adventures of Gray Fullbuster, on the main characters of the series. It starts with his boyhood, just after he lost his mentor until he joined the Fairy Tail Guild. The series was serialized in Kodansha's FairyTail Monthly magazine that just ended. I like Gray from the Fairy Tail series. His propensity for stripping is a little weird, but I'm happy to get the eye candy. I also love his rivalry with series lead Natsu, so I will be picking this one up when it comes out this holiday season.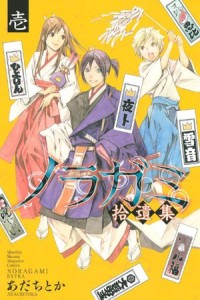 Noragami: Stray Stories is a collection of short stories from the title's creator Adachitoka. Kodansha described the stories in this collection as "more light-hearted and will feature the characters fans have come to love and root for." Noragami is a recent hit for Kodansha and for me. I've really enjoyed the volumes that have come out so far. So has everyone else since Kodansha also recently decided to accelerate its release schedule to every other month to catch up. I'll definitely be picking this one up when it's released this November, also in time for the holiday season.
While not a license announcement, Kodansha also took the opportunity to announce the next Fairy Tail omnibus release. Fairy Tail: Master Edition 2 will collect volumes 6-10 and will ship in the spring of 2016. The book will be a little taller and have higher quality paper, and still be less expensive than buying the individual releases. It's a good way to jump into the series.