Maybe "announce" is a strong word, since in 2 of the 3 titles announced in the last few weeks have been from fans discovering listings on Amazon. Only one was officially teased and announced at an event.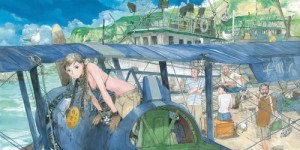 Dark Horse Comics confirmed that they had licensed Wandering Island by Kenji Tsuruta. The story follows Mikura Amelia, a young woman who lives alone with her cat, and runs an air delivery service started by her grandfather, servicing the Japan's small island communities hundreds of miles out in the ocean. When she discovers an undelivered package addressed to her and an island she's never heard of among her grandfather's belongings, she starts to investigate. Local folklore tells of a "wandering island" in the North Pacific that drifts and disappears, but has been spotted by various ship's crews over the years. Mikura decides to search for the island.
Dark Horse will release the first volume with French cover flaps, and 8 color pages that were grey-scale in the original Japanese release. It is schedule for July 2016. The title sounds really intriguing. It has hits of adventure and mystery, and there's a cat. But the title is serialized irregularly in Kodansha's Afternoon, and the first volume was released in 2011. So there's no telling when the next volume will be released. It might be worth checking out anyway. Good seinen titles that don't feature cute girls or ultra violence are hard to come by, and should be supported when they do.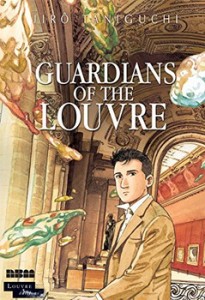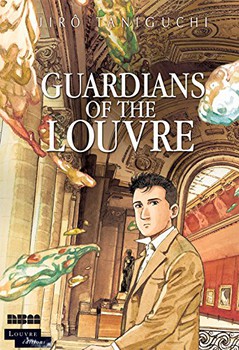 Another title that was stumbled upon on Amazon is Guardians of the Louvre by Jiro Taniguchi to be published by NBM Publishing. The story is about a Japanese designer who is on a group trip to Europe, and decides to stop in Paris to visit the museums in the capital. But, he falls ill, and is stuck in the isolation of his hotel room without friends or family to comfort him. When his fever breaks slightly, he goes out and promptly gets lost in the halls of the Louvre. In a journey teetering between hallucination and reality, he meets artists and their works and discovers many unsuspected facets to the world inside the museum.
NBM plans to publish the title in full color and as a hardcover and e-book. It has a release date of April 2016, though Amazon has  a pushed out date of May 2016.  This is the second manga that NBM has licensed in English from this series. Rohan at the Louvre, by Hirohiko Araki, the creator of JoJo's Bizare Adventure, was also released by them back in 2012. I'm very interested in this title. I've enjoyed some of Tanguchi's other works in English, and this title looks to be no different. But I think I'll be checking out the e-book version, for both space and price issues.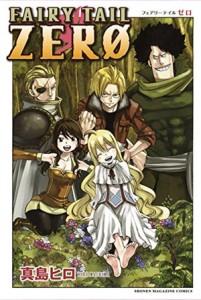 The final license is from Kodansha Comics. They held an event at the Kinokuniya bookstore in New York City that they teased would have a Fairy Tail license announcement and made good with the license of Fairy Tail Zero. The one volume spin-off is written and drawn by Hiro Mashima, Fairy Tail's creator. The series tells the tale of the founding of the Fairy Tail guild.
Mavi Vermillion was a servant on Sirius Island, and was mistreated by a guild master and his daughter Zera. She stays positive, as her mother once told her fairies would never visit those who cry about their problems. The guild is attacked and Mavi saves Zera, dragging her into the forest. Seven years later, three powerful wizards, Warrod Sequen, Precht, and Yuri Dreyer arrive on the island looking for a powerful jade stone, and the course of magical history is forever changed.
The series ran for a year in Kodansha's Monthly Fairy Tail, and the Japanese release just came out this last week. Kodansha Comics will release their edition in the summer of 2016. Like all the other Fairy Tail spin-offs, I'll be picking this one up. I'm especially interested since it tells the history of the Fairy Tail guild and the people who founded it.
Will you be picking up any of these titles? Leave a comment and let me know!