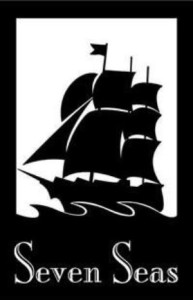 To celebrate the holiday season, publisher Seven Seas Entertainment decided to give a gift to manga fans. Well, 10 days of gifts, as over the last two weeks, they made at least one announcement per week day.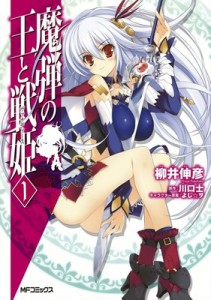 They kicked off the first week with the announcement of Lord Marksman and Vanadis, the manga adaptation of the light novel series. The series begins when the country of Zhcted, which is ruled by seven women with powerful weapons known as the Vanadis, attacks the neighboring country of Brune. During the battle, Vandis Eleonara Viltaria meets Brune nobleman Tigrevurmund Vorn. Impressed Trigre's archery skills, she spares him and makes him her servant. They soon become caught up in a plot that not only threatens their countries, but the entire world. There are eight volumes of the manga available so far, and Seven Seas will release the first in September 2016. The cover makes me wary of this title, while the plot does nothing to entice me. It will get a wait and see for now.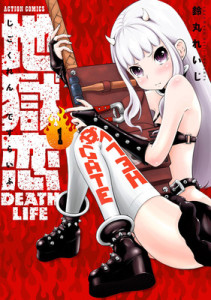 Love in Hell: Death Life was the next title, and is a companion title to a series Seven Seas is currently publishing, Love in Hell. Death Life follows Utsunomiya Sousuke, who wakes up in Hell to his painfully sexy devil guide Sanagi. She may be small in stature, but she packs a powerful punch. The hopelessly irreverent Sousuke must repent his sins or be forever teased and tortured by a gorgeous, demonic temptress. There is only one volume of this series so far, and Seven Seas will publish their volume in July 2016. I found nothing appealing Love in Hell, and since this is essentially more of the same, I will be giving this one a pass.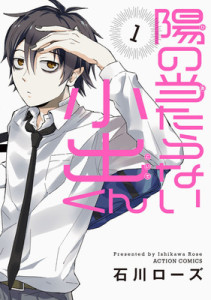 My Pathetic Vampire Life was the third title announced. It tries to put a twist on the vampire genre. It is about Koide, a boy who was turned into a vampire at the age of 16. He has been forced to relive his sophomore year of high school 133 years in a row, and doesn't expect anything to change, and is just too bored to care. But this year's class seems different. They are happy to have a vampire in their midst, and are eager to help him. Could this be Koide's lucky year. There is only one volume of this series out so far, and Seven Seas will publish their first volume in October 2016. I must admit I'm intrigued by this series, if for no other reason than to learn why he's had to repeat his sophomore year 133 times. I'll give this one a try.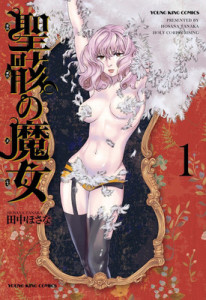 The next title announced was Holy Corpse Rising. It takes place in fifteenth century Rome, where witches have declared war on humanity. Nikola, who saw his parents killed by witches, may be the key to winning the war. Using his sorcery skills, he must revive twelve witches known as the "First Witches." But to make them his allies, he must form a marriage contract with each one. There are two volumes out so far. The first volume will be released here in November 2016. This title just screams harem, and the cover isn't too encouraging, so I will give this one a pass.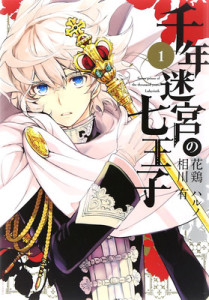 The Seven Princes of the Thousand Year Labyrinth was the second to last title announced for the first week. It follows Ewan Juno, a young man who awakens to find himself imprisoned in an unknown place surrounded by stone walls and seemingly endless corridors. He learns he is one of eight men sent to the Thousand Year Labyrinth and is a candidate to be the next Emperor. Ewan must struggle to survive the shifting landscape and multitude of traps to escape the labyrinth and learn the dark secret behind it. There are three volumes of this series out so far, with the first scheduled to be released here in December 2016. This is a series much closer to my interests and comes from a magazine that other titles I've enjoyed have come from; Comic Zero Sum. So I will definitely be checking out the first volume.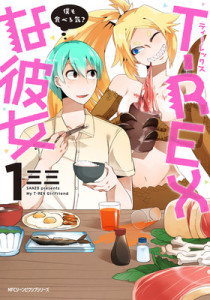 Moving back to a sure-fire seller is the final series of the week, My Girlfriend is a T-Rex. It follows Yuuma Asahikawa, a young man looking for a new start in life. He gets it in the form of Churio, an anthropomorphic Tyrannosaurus Rex with a ferocious appetite. As they spend their daily lives together, Yuuma must learn how to deal with Churio's vicious claws, reptilian tail and razor-sharp teeth, so that both he and their relationship can survive. There is one volume out so far, and it will be released here in November 2016. This title fits perfectly into Seven Seas' catalog, along with all their other monster girl hits, but it won't fit on my shelf. I'll give it a pass.
Well, there are at least two volumes I'm willing to check out. One gets a maybe and the rest I will just pass right by. What do you think of these announcements? Any you're happy to see or want to check out?