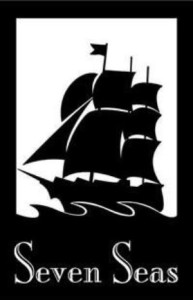 Continuing their licensing bonanza, Seven Seas Entertainment announces another 7 titles to add to their eclectic library. Like the week before, one license a day was released, with the exception of Monday and Friday that got bonus announcements.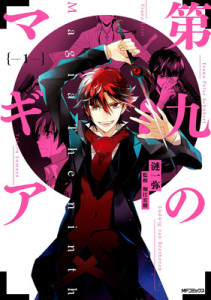 Magia the Ninth follows high school student Takeru Sumura who harbors a dark secret; his parents were killed by demons. Intent on getting revenge, he seeks out the famous demon hunter Ludwig von Beethoven, who is a "magia," a magician who uses music to battle demons. With other great composers Bach, Mozart, Shubert, Liszt, and Tchaikovsky, this unique team uses music-based magic to battle the world's demons. Takeru joins their ranks under Beethoven, but he must somehow convince Beethoven to make him a full apprentice. There will be two volumes by the end of the year, and we'll get the first volume in November of 2016, in single volumes. This is a great start for this batch of licenses. I love titles with bishonen leads and that use music in some way. This is a series I have to check out.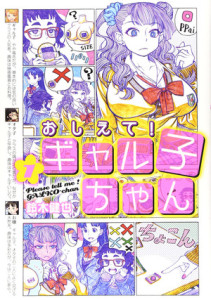 Please Tell Me! Galko-chan is a full color series that started out on Kadokawa's Comicwalker digital service that has since been compiled into print volumes. It is about busty high school girl Galko who is always speaking her mind even if it isn't the wisest decision. She traverses the ups and downs of adolescence with her two friends, the anti-social Otako and the unpredictably honest Ojyo. There are two volumes available so far, while release here scheduled for November 2016. This series might be interesting to check out to see how the three girl types, Gyaru, Otaku, and Ojo are played on.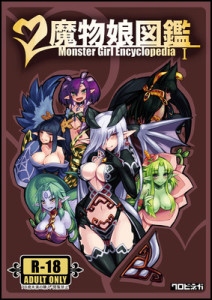 Monster Girl Encyclopedia isn't a manga, but a reference book of the very popular monster girl genre. It's told from the perspective of a wandering scholar monsters, it includes entries about all kinds of monster girls from centaurs to succubi, mermaids to slimes, goblins to werecats and much more. There one hundred color illustrations as well as bios and lore with even more black and white illustrations. As you would expect from the monster girl genre, the images are heavy male gaze to down right erotic, as part of the marketing of this volume is that it will be uncensored and rated M. Seven Seas is going all out with a hard cover edition that will be out September 2016. Like most of the monster girls titles that have been released, I will be avoiding this one.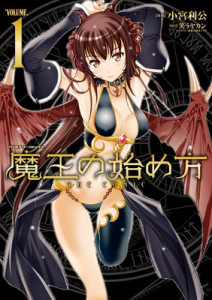 How to Build a Dungeon: Book of the Demon King is another manga adaptation of a light novel series. It's a dark harem fantasy series that follows Aur, a man who has been researching and questing for ultimate power. At the end of life, it is finally in reach, but first he must die. Reborn into a magical world as the Demon Kings, he summons the succubus Lilu to serve him and begins building his Dungeon and filling it with fantastical beasts. He will also have to face all the triumphs, trial and tribulations that come with being the true Demon King. There is only one volume available, and it will be released state-side in October 2016. This series lost me at harem. This is another title I will be walking on by.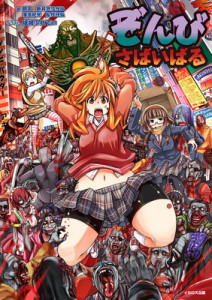 A Tokyo School Girl's Guide to Surviving the Zombie Apocalypse is another reference type book, this time giving information about zombies. It acts as a survival guide and follows four teenage girls through a zombie apocalypse. The book is illustrated in black and white while also including manga pages in the back and 8 color plates. It will be released in October 2016 in one volume. This one might be interesting for a laugh, but otherwise I'm pretty much over zombies.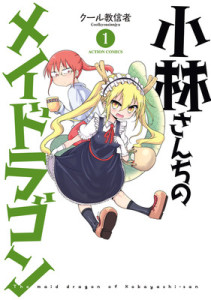 Miss Kobayashi's Dragon Maid is about office worker Miss Kobayashi who lives a boring life in a small apartment until she saves the life of a female dragon in distress. Tohru, the dragon, is determined to pay off her debt to Miss Kobayashi, and turns into a cute human girl, albeit with horns and a long tail, stay with her until her debt is paid, whether Miss Kobayashi wants it or not. With a persistent and amorous dragon for a room-mate, her boring life is about to go off the deep end. There are three volumes out so far, and the first will come out here in October 2016. This title has me interested. I like that the lead is an office worker, so will hopefully have situations older people like me will appreciate. And it has a dragon. Sold.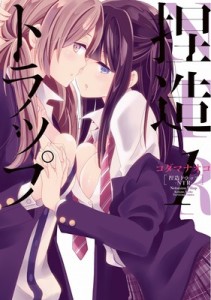 NTR: Netsuzou Trap is a yuri manga about two high school friends, Yuma and Hotaru, who have been together since childhood. Yuma feels nervous about her new boyfriend, so she asks Hotaru and her boyfriend to double date. But when Hotaru offers to "practice" with Yuma, the pair find themselves more attracted to each other than to their boyfriends. Caught between their boyfriends and a secret, passionate tryst, the girls will have to either forget what happened or fall into a trap of love and betrayal. There is only one volume out so far and their first will be released here in September 2016. I've not had a chance to try a yuri title yet, but I don't think I will be starting with this one, judging by the reaction of Erika Friedmen of Okazu. Better luck next time.
Rounding up again, there are just two volumes out of seven that I would seriously get and two I wouldn't mind checking out. But any way you look at it, 2016 is going to be another big year for manga. What out of the announcements this week are you looking forward to reading?