As 2015 comes to a close, so too did several manga titles, some that were only with us a little while, some that spanned some years.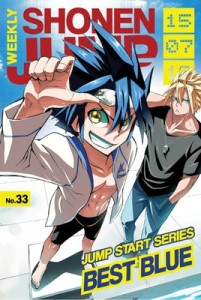 Best Blue is the series that lasted the least. It started in July and ran through November, making it 21 chapters total. One volume is available in Japan, with the second due out at the beginning of January. It will no doubt go 3 total. The series appeared in the US digital Weekly Shonen Jump, where the first three chapters were published as part of Viz Media's Jump Start initiative. I doubt though that we will be seeing the rest of this sports manga any time soon.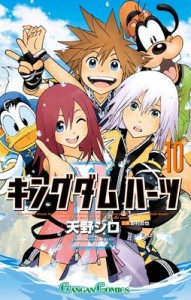 In contrast, Kingdom Hearts II is the longest running of all the titles ending here. It started in 2006, but was put on hold while the artist, Shiro Amano, worked on another Kingdom Hearts title, 358/2 Days. He resumed Kingdom Hearts II in 2012. Amano confirmed in November that his work on Kingdom Hearts II, which he completed in May, was the end. The series will end at 10 volumes. Tokyopop originally started publishing the Kingdom Hearts series, having released all of the Kingdom Hearts and Kingdom Hearts: Chain of Memories, and the first two volumes of Kingdom Hearts II before shutting down publication. Yen Press recently rescued the title, re-released the first two series, and have released 3 2-in-1 omnibuses of Kingdom Hearts II as well as all of Kingdom Hearts 358/2 Days and the first of the two light novels.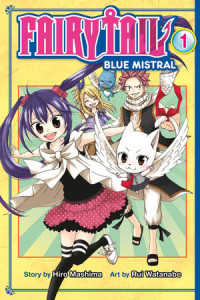 Fairy Tail Blue Mistral is shojo spin-off series of the popular shonen series Fairy Tail. It started in August 2014, and ended in the January issue of Kodansha's Nakayoshi magazine out November 30. The fourth and final volume will be out in Japan in January 2016, while Kodansha Comics will release the second volume here around the same time. This was the only shojo spin-off of Fairy Tail. It's too bad it didn't go longer.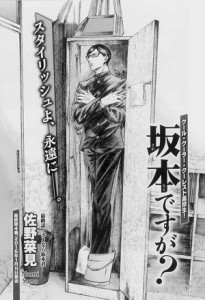 The biggest surprise announcement was that Haven't You Heard? I'm Sakamoto ended in the 30th issue of Kadokawa's Harta magazine this month. It started in 2013, was nominated for the Manga Taisho award, and won best "male-oriented" comics volume award from Da Vinci magazine, and the Comic Natalie Grand Prize. The fourth and final volume will be out in Japan in January. It was licensed by Seven Seas Entertainment here, and just started coming out this year to rave reviews. There are two volumes available in English. At least it's going out while still on top.