Yen Press warmed the hearts of many manga and light novel fans with more announcements, some of which have already seen their first release.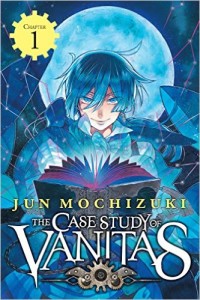 Fans of Jun Mochizuki, the creator of Pandora Hearts, found plenty to love with Yen Press' announcement that they had not only picked up her new title, Memoir of Vanatis, but that they would be simul-pubbing it beginning the week of December 23, when the first chapter came out unde r the name Case Study of Vanitas. The story takes place in 19th Century Paris which is plagued by vampires, and is where the mysterious Vanitas lives.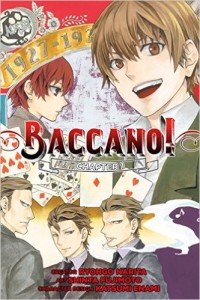 Also being simul-pubbed and starting this last week is the manga adaptation of Baccano, the light novel series by Ryohgo Narita, who also wrote the Durarara!! light novels, and which Yen Press is also publishing later. The manga began back in October, so Yen Press is releasing the early chapters to catch up, and will begin the simul-pub in January. The first three chapters came out this week. The manga starts in New York, 1927 during prohibition and follows Firo Prochainezo, a small time criminal from an Italian syndicate that is looking to make his mark.
I'm not into buying by the chapter. I'm patient and can wait for the collected volumes, so I'll pass on these for now.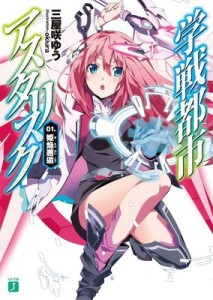 Yen Press also announced three titles to be published later in 2016. The Asterisk War is both a light novel and manga series that will see release in summer of this year. It follows Ayato Amagiri who transfers into the Asterisk, a series of six academies built in the center of a meteor that crashed many years ago and gave the current generation amazing abilities. He wants to participate in the special Festa tournament, but first he must survive the academy's strongest fighter Julis-Alexa von Riessfeld and the rest of the competition. There are currently nine light novels and three manga. This title doesn't ring any bells for me, so I'll be passing on it.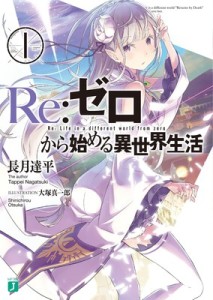 Re: Zero is also both a light novel and manga series and will also be released in the summer. It is about Subaru Natsuki, an ordinary high school student lost in an alternate world. He is rescued by a beautiful, silver-haired girl, and stays near her to return the favor. But when both are killed, Subaru discovers he has the ability to rewind back to the day he arrived in the alternate world, but he can only remember what has happened since. There are seven light novels, and three different manga series, one that has finished and the other two are ongoing. It isn't clear if Yen Press has the license to all three, but they are published by Publishers Yen Press has longstanding relationships with, so they probably do. I like the premise of this series. It sounds different from a lot of the other light novels Yen Press has been licensing lately. I'll wait and see how it goes.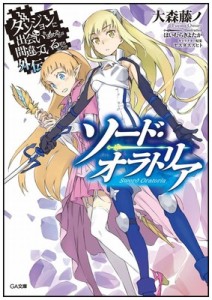 The final series is a light novel only. Is It Wrong to Try to Pick Up Girls in a Dungeon? Sword Oratoria is a spin-off of the series Is It Wrong to Try to Pick Up Girls in a Dungeon? It is a side-story that follows Aiz Wallenstien, sword princess of the familia Loki and the dream girl of main character Bell Cranell. There are five volumes out so far, and there is a manga adaptation, but it is published online only for the moment. Hopefully that will change soon. I was surprised by how much I liked the main series, so I will be getting this side story as well.