Over Valentine's Day weekend, publishers showed fans some love with new license announcements. Vertical Comics, in a panel at Katsucon announced three manga and one novel, while Seven Seas Entertainment made their announcement as a treat on Valentine's Day.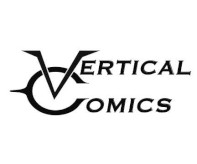 Vertical Comics started the love with their panel at Katsucon on Friday where they announced they would be publishing Blame by Tsutomu Nihei, Dissolving Classroom by Junji Ito, and Immortal Hounds by Ryo Yasohachi.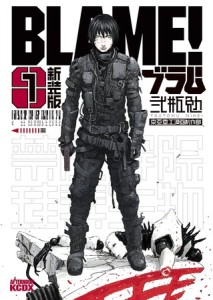 Blame is the first manga published by Tsutomu Nihei and was originally published in English by Tokyopop back in the early 2000s. The story follows Killy, a wanderer in a dystopian world fighting off cyborgs and other nightmares as he searches for something called Net Terminal Genes. His search takes him through small enclaves of humanity, but his need for information forces him toward larger clusters of civilization, as long as he can survive the trip.
Kodansha recently printed a six volume "Master Edition" of this series, and this is this edition that Vertical will be publishing. Vertical currently publishes Nihei's most recent series, Knights of Sidonia, which has been a strong seller for the publisher, and paved the way for this new license.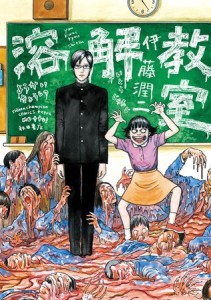 Dissolving Classroom is a single volume series by the master of Japanese horror manga Junji Ito. It centers on two siblings. The older brother is possessed by a demon, and the younger sister has the worst luck. As the pair go to different places, strange and fearful events happen. Ito has several titles out in English, divided among several publishers including Viz Media, Dark Horse Comics, Kodansha, and the now-defunct ComicsOne.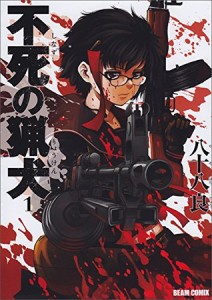 Immortal Hounds was accidentally leaked by an Amazon listing, but Vertical has now confirmed it. This ongoing series takes place in a world where human can no long die. No matter how they are injured, they revive after a few seconds. But a new illness known as RDS has started spreading, depriving humans of their ability to revive. The story follows Kenzaki, who lost his sister to the RDS and is searching for answers behind its mystery. Along the way, he meets up with a lone girl. There are three volumes out so far, and the first volume is listed to come out in July.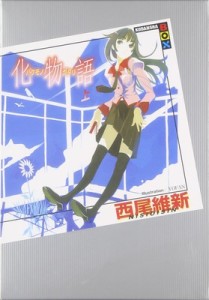 From the novel side of Vertical comes a light novel license. Bakemonogatari is a three-volume series by NisiOisin. Vertical published Kizumonogatari, the third novel and prequel in the series, this last December. Now, they will also publish the first two volumes, starting this December. The story follows Koyomi, a high school student and former vampire, as he meets several strange students. The series was released in Japan by Kodansha in 2 volumes, but Vertical will spread the series out to 3 volumes, with the last two coming out in January and February of 2017.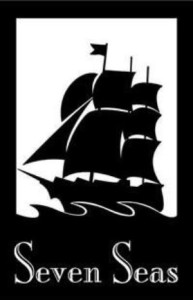 The final license of the weekend comes from Seven Seas Entertainment. After teasing a possible announcement on Friday, Sunday came with a new license.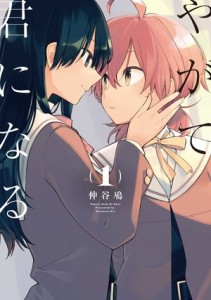 Bloom Into You is a yuri manga by Nio Nakatani. It is about high school student Yuu, who can't wait to get a love confession that will set her heart aflutter, like in a shojo manga. But when it finally comes, she feels nothing. Then she sees Student Council president Nanami turn down a suitor, and she inspired to ask for help. But her next confession comes from Nanami herself. The series just started last year, and only one volume has been released so far. Seven Seas will release their first volume in January 2017, and releases will include at least two full-color illustrations.
Are you feeling the love with these new licenses? Are you excited for new yuri, NisiOisin, Ito, or Nihei? I'd like to check out Dissolving Classroom, but I don't know if I can handle Ito's style of horror. Maybe if there is a lot of humor to mitigate it, I could give it a try. I may have a while to build up courage, so I guess I'll have to see. New yuri that is preferably no icky does sound intriguing as does the Bakemonogatari novels. I was interested in Blame back when Tokyopop was releasing it, but never got around to checking it out. Maybe this time?