I've started browsing for manga on the Kindle more lately. I don't have as much space as I wish I did, the titles tend to be cheaper, and I can read them on my PC, tablet or over the cloud. It's become the best platform for reading manga I could find. What makes it even better is when I find titles that are free!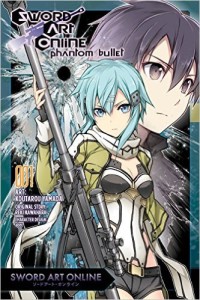 While looking at the new releases lately, I saw one new title priced at $0.00. Sword Art Online: Phantom Bullet Volume 1 is available at this cost, and what's really surprising it that this price was set by the publisher! While I'm not a huge fan of the Sword Art Online franchise, I did still like what I've read, and for free, I will definitely give a series another try.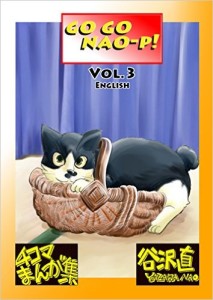 Nao Yazawa is a manga artist that is putting her work out in English herself. She has a twitter feed that she posts in both Japanese and English, and her page on Amazon features many of her titles in English, Japanese, and German. She is also a cat lover. Something she does that is very cool is to put up new releases on the Kindle for free. Today, she announced on her twitter, that her the new volume in her series, Go Go Nao-p!, a 4koma about her daily life with her cats and being a manga artist is available for free. Of course I had to get this one. It has cats in it. And then I had to go searching for vol 2, since I missed it. It's not free, but at $2.99, it's still a good deal.
These prices are temporary, so if either of these titles interest you, you should get them now. I've learned the hard way that wavering or procrastinating never works out. It's free. You have nothing to lose from just trying, And may be you'll discover something that you didn't know you would like.