This week was Banned Books Week, a yearly reminder of the importance of protecting our right to read what we want. This year focused on comics, graphic novels and yes, manga. You might think with manga not being so well know it would fly under people's radars, but as manga has grown in popularity over the last decade or so, it has come increasingly under fire. Some of the titles challenged are also among the most popular.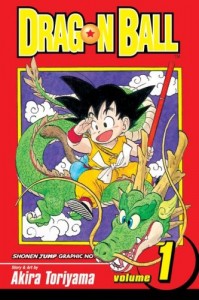 Dragon Ball, the first series, wasn't just challenged, it was straight out removed from Wicomico County Public School libraries in Maryland in October of 2009. Based on a complaint by the mother of a 9-year-old, the series was removed from elementary, middle-school and high school libraries for depicting "nudity, sexual contact between children, and sexual innuendo between adults and children." If you just looked at some of the panels in Dragon Ball with no context, you might agree. But in context, most of the claims made against the series are for comedic purposes and are closer to what you would see on "America's Funniest Videos" than you would the Playboy Channel.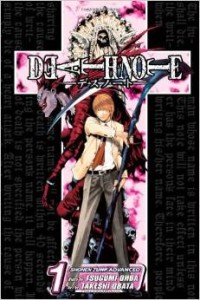 In May of 2010, Death Note was challenged by the mother a student in a high school in Albuquerque, NM. She tried to get the series removed by saying "killing is just not something we should put out for our kids to read this way." The city's public schools committee met to discuss it, but rightfully denied the request. Death Note has it's faults, but none of them warrant a ban. If anything, the moral questions it brings up are probably explored more deeply that anything kids will get at school or at home.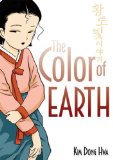 In 2011 the manhwa, The Color of Earth, was not only challenged, it got the dubious honor of reaching #2 on the ALA's Top Ten most challenged books for the year, the only manga/manhwa to make it to the list to date. The reasons for the challenges stated were: nudity, sex education, sexually explicit, unsuited to age group. The volume is the first of three about a young girl coming to age in mid-twentieth century Korea. Publisher First Second also included discussion questions for educations and book clubs to discuss the topics in the book. Yeah, it's sooo bad for a book to have some sex education when so many kids don't get it. And it's veeerrry unsuitable for an age group that is starting to explore the same things as the protagonist in the book.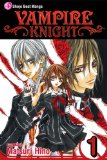 And just this year, our newest addition to the manga challenge list is Vampire Knight. It was included with several other YA novels that featured vampires that was challenged by a Reverend in Cleveland TX. Reverend Phillip Missick of the King of the Saints Tabernacle Church has petitioned the Austin Memorial Library to remove the series' for perpetuating the "theme of vampires in relationships with young teens," as well as being demonic. Once again reason prevailed as the city council sided with the Library Director, Mary Merrell Cohn, who addressed the Reverend's concerns in a 123 page rebuttal. I never cared for Vampire Knight, but I would never say one of its faults was that it was demonic.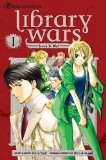 There is never a good reason to ban a book. If you don't like something, then don't read it, but you do not have the right to tell others what they can read, or by extension, think. Most of the challenges listed here are from people who don't understand or even try to understand the media. They are from people who want to force their own beliefs on others and control what others can read under the pretense of "protecting the children." If any of these people took a step back they would see that not only are their arguments ridiculous, but that their kids are a lot smarter than they think, and don't need that kind of "protection." What really needs protecting are books and our freedom of speech from these kinds of people. And if you think there isn't any harm in letting one or two books get taken down, then just read Library Wars: Love and War, and see a worse case scenario if the censors ever did win.