March is National Craft Month (among other things). So being a crafty person, I thought I would do some features about crafts in manga. I already did one post back in 2009 about some handicrafts, but it was focused more on knitting. This time, I'm expanding to sewing and fashion.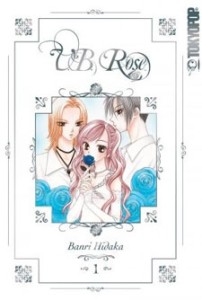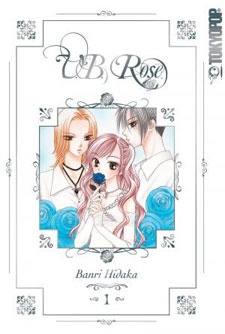 V.B. Rose is about Ageha, a girl with a serious big sister complex. When her older sister announces she is getting married, Ageha is against it at first, but goes with her to the boutique where the dress is being made. There she meets Yukari and Mitsuya, the two-man team that run Velvet Blue Rose. But when Mitsuya's hand it hurt, Ageha volunteers to help keep her sister's marriage on track. V.B. Rose features several kinds of crafts. Dressmaking the main one, with wedding dresses being the main focus. There is plenty that goes into making a wedding gown, designing and sewing the gown, and making the accessories such as corsages, beadwork, and the veil. Ageha also has her own skills as she enjoys making purses and bags, impressing Yukari and Mitsuya enough with her work that they let her help at the shop when she offers. This series is 14 volumes long and was published nearly complete by Tokyopop. They got as far as vol 13 before they shut down. It is now out of print.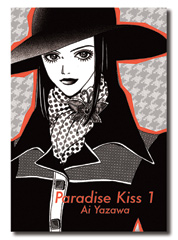 Paradise Kiss follows the story of high school student Yukari who becomes tangled up with four college fashion designer students as they prepare for the fashion school final and want Yukari to model their gown for them. She is drawn into the world of fashion professionally and into the romantically into the arms of George, the charismatic leader of the group. Dressmaking is shown in detail, from the design, to choosing the fabric, to putting on the flourishes. The story is as much a romance as it is about fashion and dressmaking. This series was first published by Tokyopop, and was rescued by Vertical, Inc., that published it in three volumes. It is still in print, but it is unknown for how long.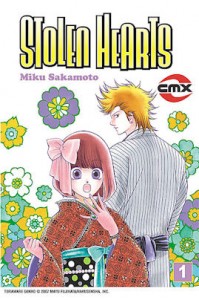 Stolen Hearts is about Shinobu Okuma, a petite girl and Miharu Koguma, a boy who looks intimidating, but is really gentle. Koguma's grandmother owns a kimono shop and needs models to wear the kimonos as advertisements for her shop, and Okuma is tricked into helping by Koguma. At Koguma's grandmother's shop, kimonos can be bought or custom-made, and Koguma's other brothers help out with designing and making the garments. It was licensed by CMX, but only 2 volumes were released before CMX went under. The series went for six volumes and is now out of print.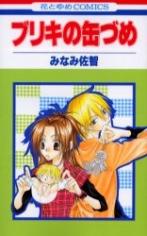 Buriki no Kanzume is about Nabiki Oukawa, a girl who dreams of being a stuffed toy maker. Itsuru Fukamachi wants to be a silverwork designer. They both join Kousei High's Crafting Club, intent on working hard to become professionals in their chosen fields. They both have their obstacles to overcome. Fukamachi's father opposes his choice of professions, while Nabiki's grades threaten her club activities. Since it's set in a crafting club, there more crafts that the main characters stuffed animal and silverwork. Beading, glass work, and woodworking also get shown. This series is complete in one volume and was published by Hakusensha. It is currently unlicensed.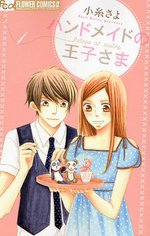 Handmade Oujisama is about Michiru Asaba, a successful fashion magazine editor who is dumped by her boyfriend because she can't even sew on a button. Lacking in sewing skills, she decides to make a change and goes to a sewing class run by Shou Igarashi, who has been given the nickname "Handmand Prince." This title looks cute, and has an older lead, something that appeals to me. This is another one-shot volume. It is a josei, and was published by Shogakukan. It is currently unlicensed.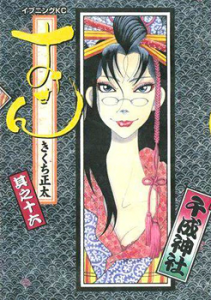 Osen follows Sen Handa, nicknamed Osen. She is a popular hostess at the longstanding restaurant Isho-an. As well as being a good hostess, Osen is a "jill of all trades." She is a master chef, entertainer, potter, and art connoisseur. She uses her many skills to solve the problems that pop up around Isho-an. While crafting isn't the focus of this series, it still sounds really interesting, and has a cool-looking female lead. This series is 16 volumes long. It is a seinen and was published by Kodansha. It is currently unlicensed.