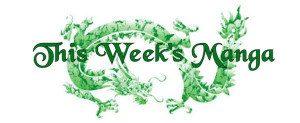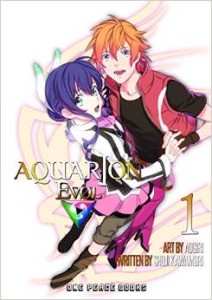 Due to Diamond shipping Viz's shonen and shojo titles early last week, this week is looking very bare. Only three titles are coming out this week, one of which is from Viz's BL line Sublime. One Peace Books is a small boutique publisher that has gotten into manga just recently. They've had some good word of mouth with Whispered Words, a yuri title. Their new title to be released this week is much more of a shonen action title, Aquarion Evol. It is the sequel to the anime Genesis of Aquarion which had some elements that could be called problematic. This series might be traversing the same road. We'll see.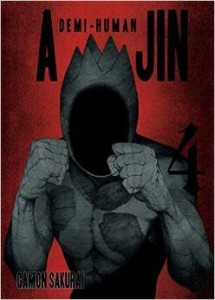 Vertical Comics continues its release of the action-horror title Ajin with Volume 4 this week, but looks close to catching up to the Japanese release. Ajin keeps getting good word of mouth press from readers and critics, so hopefully sales are matching even with Crunchyroll running new chapters digitally. Kei Nagai's trials continue to intrigue, and with more demi-humans coming out of the woodwork with this volume, the story can just only get more intriguing.
While I don't fully endorse the Vizmanga app, they do have some good bundle sales going. This week, you can get to shojo titles I recommend for a really good price. Library Wars: Love and War is a fun shojo with entertaining characters, and at $30 for 10 volumes, that over half the digital price, and only $3 a volume. Dengeki Daisy which ended this week also has a bundle of 10 volumes for $30. I'd seriously consider this if I didn't already have half the titles digitally already. Chibi Vampire is a title I still love and Vizmanga has it on sale for $38. That's down to around $2.50 ea and includes Airmail for a 15 volume bundle. It's totally worth it for this rom-com series.
 Full List Per Diamond Distributors:
ONE PEACE BOOKS
Aquarion EVOL Volume 1 GN, $11.95
SUBLIME
World's Greatest First Love Volume 1 GN, $12.99
VERTICAL
Ajin Volume 4 GN, $12.95