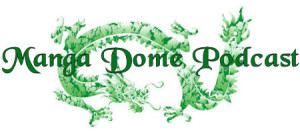 This week I talk about my weekly wish list, what new at Vizmanga.com, the New York Times Best Seller List and for the main feature I have Alex Hoffman of Manga Widget as my guest, where we talk about the Vizmanga Platform and pricing, and the new Crunchyroll Manga roll out. This is a long episode!
Show Notes:
Weekly Wish List
Vizmanga.com New Releases
Like the Facebook page!
Music courtesy of Kevin MacLeod of Incompetech
Podcast: Play in new window | Download