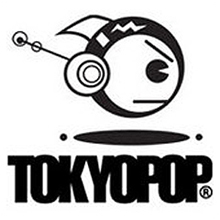 Tokyopop, the former manga publisher that ceased publication and closed its doors in 2011 has been slowly coming back to life. In the last few years it has begun showing signs it might want to return to the stage, starting with a newsletter soon after shutting down, publishing more Hetalia in conjunction with Rightstuf, and the bringing back their website and making the OEL titles they still held rights to available as eBooks. In June, the website made mention of Tokyopop "evolving", and that evolution was revealed at their panel at Anime Expo.
The panel was headed by founder Stu Levy, who announced the company would start publishing manga again in 2016. They had no titles to announced, but claimed they were looking to license "hidden gems that are not yet noticed" from small and independent publishers. They also planned to publish art books and will consider light novels.
On the multimedia side, Levy said the company had 20 properties lined for both animation and live action, and highlighted Knockouts, a Ikkitousen knockoff with a live action concept trailer, and Riding Shotgun, one of their OEL properties that only got two volumes, which already attempted an indigogo crowd-sharing project to create an animated series. Also announced was a youtube series of anime reviews.
The final announcement was a comics app for iOS and Android called "POP Comics". The app would be free to readers, and would allow users to upload their own comics to share, while retaining 100% of their copyright and creative control, and getting a 70/30 split of any ad-generated revenue.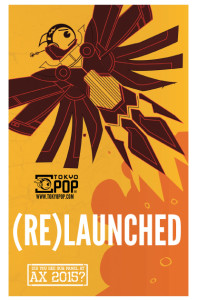 It all sounds reasonable. Sure, there are plenty of titles out there being ignored by the big publishers with ties to Japanese companies. Yes, there are fans who would love to see manga and/or manga inspired stories adapted to animation and/or live action. Yes, there are lots and lots of creators who want to get their works out to a wider audience. It appears that Tokyopop has learned from their past and are trying to make up for the bad reputation they got in the manga and comics community. Not a lot of people are buying it though.
As soon as the tweet went out about POP Comics and Tokyopop doing portfolio reviews, creators who had worked with Tokyopop previously came out and started tweeting warnings and telling their stories. Every single one had the same message. Don't trust Tokyopop or Stu Levy. Blog posts and articles came out written by creators or that interviewed creators, mostly warning NOT to give up any of their rights. No one seemed to believe Stu when he said at the panel creators will keep their copyright and creative control. But when you read about what a lot of them went through, you can't really blame them for their mistrust.
And with some of the statements Levy made, it's easy to see why fans would feel the same way. For many people, Tokyopop was their introduction not just to manga, but to comics in general. Their website, before they went to that awful "3.0 update," was where a lot of manga bloggers like Kate Dacey got their start, talking about manga and building an audience. They introduced a lot of creators that went on to do bigger and better things; Svenlana Chmakova, Amy Reader Hadley, Becky Clooney, and Sophie Campbell. They did do a lot of good things for the budding manga community, which I think is what made some of Levy's statements feel like a betrayal. The most memorable for me was, after another round of layoffs were announced, Levy posted on his twitter feed:
Wow #GDC2011 is blowing my mind. Why have I been stuck in such an old-school, out-of-touch industry for so long?! (yes I mean books!)
Levy has always been his own worst enemy. He seemed to have ADD when it came to initiatives at Tokyopop. He would jump on one idea and stay with it for a while until a new shiny came along and he was jumping on that, leaving the previous unfinished. Everything Tokyopop did at the time seemed half-assed. If something seemed to be going somewhere, it would be left to its own devices, whether it could stand on it own yet or not to chase down the next, "big thing." Always seemed to be about what ever Levy was excited about at the time, whether it was writing kids books, making movies, or social media, what really mattered, the books became less and less important to the company as Levy lost interest. He burned a lot of bridges with fans the closing of publishing in 2011. It's going to take a lot to rebuild them, if they can be rebuilt at all.
With these new announcements, it seems that Tokyopop will try to balance their different interests instead of jumping from one to another haphazardly. They encompass everything that Levy tried to do previously, but not so ostentatiously. Manga, multimedia and social media. The next several months will be crucial for the company as they (hopefully) announce titles and launch their app.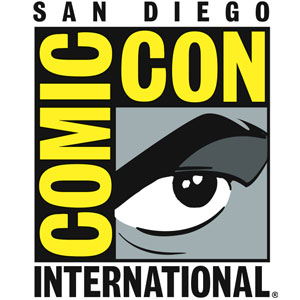 But what I really wonder is, has Levy really learned from the past? Brigid Alverson talked with Levy at San Diego Comic Con for Comic Book Resources and some of the answers he gave really feels like the doesn't think any *he* did was to blame for the company's downfall. He admits mistakes were made, but not by him. He boils it down to too much too fast, creators weren't ready, audience wasn't ready. Not once does he address or even acknowledge the lack of editorial for many creators that no doubt led to books being created poorly and audiences not liking. He tried to spin the "too much too fast" as he was too big-hearted and wanted to help creators get published. Come on Stu, step up. It's time for some personal accountability.
Another think I don't like that he said was about the creators not being given their properties back. He claims it was purely business and that most didn't make back their advances, but if they wanted to pay, they could have them back. Well as to why most didn't sell, see above. Also marketing is usually required for books to sell, and that seemed to be missing too. It really looks like a lot of creators were set up to fail just so Tokyopop could get a bunch of properties cheap that they could sell the IP for. Though, if they didn't sell, who would want to buy those IP, which makes Tokyopop holding on to them make no sense. I'm certainly not going to buy into an IP without the original creator, or that was a proven failure in the market.
So, is this new Tokyopop a phoenix rising from the ashes, or zombie shambling out of its grave? I'm really not sure yet. I want to be optimistic about the former, but the more hear about Tokyopop's practices under Levy's direction, the more I fear it will be the latter. The question that really needs to be asked, is, does Tokyopop in general, and Stu Levy specifically, deserve another chance? The old adage, "Fool me once, shame on you. Fool me twice shame on me," comes to mind. Tokyopop fooled fans once that they were serious about a come back after the 2008 restructuring. We do not intend to be fooled again.