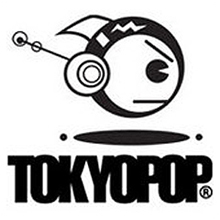 Manga has had a tough go of it lately. Publishers have been cutting back on titles and people, and now, we've seen the first casualty of 2011.  Tokyopop, one of the three biggest publishers of manga in the US is closing down its publishing division. I'm not going to go into the details about why this may have happened. I've already given some of my thoughts in this post, and other people have dissected Tokyopop's 14 year history already. No, I'm looking at the final message from Stu Levy, president of Tokyopop. After the announcement was made, he put up a message at Tokyopop.com, now long gone, but other people posted copies on their own sites. He talks about the history of Tokyopop and it's accomplishments, and then gives himself a pat on the back with this:
Fourteen years later, I'm laying down my guns. Together, our community has fought the good fight, and, as a result, the Manga Revolution has been won –manga has become a ubiquitous part of global pop culture. I'm very proud of what we've accomplished – and the incredible group of passionate fans we've served along the way (my fellow revolutionaries!).
"Won" the revolution? Really? And how do you come to that conclusion? Tokyopop can definitely claim starting the "manga revolution". Comics for girls were practically unheard of in the late 90s and early 2000s. Manga has been responsible for creating more readers of comics, some that even jump over to floppies. But Tokyopop isn't responsible for that. They had some hits early on with Sailor Moon and Fruits Basket, but if anyone was responsible for bringing manga out of shadows and into light of mainstream, that has to go to Viz Media, and their mega hits with Dragonball, Rurouni Kenshin, Naruto and Bleach. It's these titles that really sold and made the mainstream really take manga seriously, not Tokyopop's catalog of mostly 'B' and 'C' list titles.
Survived the revolution, maybe I could see. But how is it a win when you start-up something only to drop it before it has a chance to go anywhere? Where would the US and Europe be right now if Patton had had the same follow-through as Stu did at Tokyopop? How is it a win when the company had to go into reorganization in 2008, putting several titles on "hiatus" and putting even more on a once-a-year release schedule? With all these lost battles, how can anyone claim to have "won?"
I really hate this excuse to get out of Doge. I've heard the same thing from old-time, former anime fans who want to give an excuse for no longer being interested in anime, and need to justify all the time they spent promoting anime through clubs. If Levy was so "proud" of what was done, why was he so anxious to pull the plug, especially when Tokyopop was starting to become relevent again? They had some good titles coming out that was making people (like me) take them serious again.
Please, Stu, just spare us the lip-service and tell us the truth. You weren't getting the attention you wanted anymore as a publisher and wanted the spotlight again as a "director", so you've left thousands of "fellow revolutionaries" out in the street and killed lots of titles that will probably never see the light of day. Good job Stu.