Every week, Viz Media and the New York Times posts the top ten bestselling books. For Viz Media, it is the bestsellers on their site, Vizmanga.com. The New York Times gets their numbers of print sales from retailers. Offered here is a listing of these books with their status this week compared with the previous week, and some way-off analysis of the activity.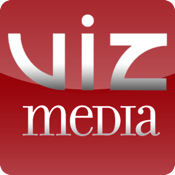 Vizmanga for the week of  November 25, 2014
Neon Genesis Evangelion Vol 14     ∗
Food Wars! Vol 4     ↓ 1
Future Diary Vol 8     ∗
Bleach Vol 62     ↑ 2
Kyo Kara MAOH! Vol 3     ∗
Nisekoi Vol 9     ∗
Trinity Blood Vol 10     ∗
Naruto Vol 67     ↓ 3
Naruto Vol 1     ↓ 5
One-Punch Man Vol 5     ↓ 8
Another debut title takes the top spot this week. Neon Genesis Evangelion finally finishes its decade and a half run to end at volume 14. Food Wars gets pushed back on spot, while Select title Future Diary's volume 8 debuts at #3. Other Select titles Kyo Kara MAOH! and Trinity Blood debut as well. One-Punch Man takes the deepest dive, falling 8 spots to land at #10. The Naruto sale finally starts to lose steam as only two titles survive, the first and the latest. Sadly, it's still a shonen world as Kyo Kara MAOH! stands as the only shojo.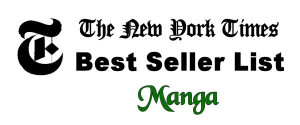 New York Times Bestseller List for the week ending November 29, 2014
Monster Musume Vol 5     ↔
Fairy Tail Vol 44     ∗
Attack on Titan Vol 14     ↓ 1
xxxHolic Rei Vol 2     ∗
Attack on Titan Vol 1     ↑ 5
Sword Art Online: Aincrad Vol 2     ∗
Attack on Titan Vol 2     ↵
Noragami Vol 2     ↓ 5
Attack on Titan: No Regrets Vol 2     ↓ 4
Naruto Vol 67     ↵
The monster girls do it again as Monster Musume vol 5 holds on to the top spot for a second week. A whole lot of volume 2s populate the list this week; 5 in total, with 4 of them right in a row. Sword Art Online: Aincrad, Attack on Titan as well as No Regrets and Noragami are all huddled together at the bottom half of the list. Attack on Titan vol 14 continues to hover around the top sport, sitting at #3 for now, looking to climb back up. Naruto Vol 67 makes a return to be the only Viz title on the list. Seven Seas and Yen Press only get one spot as well, as Kodansha dominates the remaining 7.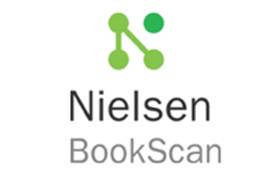 Nieslen's Bookscan Top 20 for November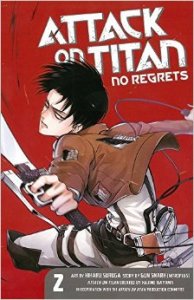 2. Attack on Titan: No Regrets Vol 2     ∗
3. Naruto Vol 67     ↓ 2
9. Black Butler Vol 18     ∗
14. No Game, No Life Vol 1     ∗
18. Fairy Tail Vol 43     ∗
19. Attack on Titan Vol 1     ↓ 13
Bookscan's number for November came out this week, and manga went up by one title to six total. Attack on Titan: No Regrets stand as the top manga, but just shy of taking the whole list. Naruto doesn't change much, only dropping two spots, while Attack on Titan Vol 1 takes the highest tumble, 13 spots to come just short of dropping off. The bigger they are, right? Seven Seas has another solid title with No Game, No Life making the top 20, as well as hanging near the middle. Here too though, Kodansha dominates, while the other publishers have to suffice with one spot each.
Legend:
∗ = New Release
↑ = Title moved up specified # of spots
↓ = Title moved down specified # of spots
↔ = Title didn't moved from previous week
↵ = Title returned after dropping off list