Every week, the Manga Villagers will go through the new releases for the week and pick out the titles they are most looking forward to reading. Whether it's buying or just window shopping, check out what we're looking at every week!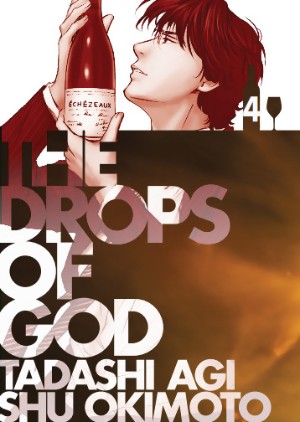 Alex: There isn't a whole lot to choose from this week in the way of manga being shipped through Diamond, but Vertical's excellent Drops of God releases its fourth omnibus volume this week. This series, with its plucky wine-drinking hero and heroine, would be a joy to read if it were about pencil erasers – there is a lot of fun character interaction and drama. The wine doesn't hurt either.
Also out this week is Kodansha's Attack on Titan, which hasn't really been on my radar, however I like to give new series a whirl. This was a big player a few years ago as everyone was clamoring for it to be published in the USA – some folks even requested companies like Vertical to pick up the license. Attack on Titan has hit the best-sellers lists in Japan fairly constantly throughout its print run. Whatever it is about, it must be doing something right.
Amy: Not much in manga this week that I'd like to get my paws on though I've always been curious about Drops of God. I do love the few Vertical titles that I own and omnibus anything is my ultimate weakness when it comes to manga.
Lori: There's not a lot of manga coming out this week, but for the last week of the month, that's not too surprising. Drops of God from Vertical goes on my wish list. I was surprised by how much I liked the one volume I read, and do look forward to reading more. Bakuman from Viz Media is a must have for me now, so volume 10 goes into the cart! I can't believe how enthralling reading about guys drawing manga can be! I'm also curious to check out Yen Press' Olympos. I love mythology, and the reviews so far have been positive, so it will go into my wish list too. Hopefully it will live up to my expectations, whatever they may be.
Attack on Titan never really made it on to my radar either, but unlike Alex, I'm not really interested in checking it out. But, I already have plenty on my plate, so I don't think that's really a bad thing.