Every week, the Manga Villagers will go through the new releases for the week and pick out the titles they are most looking forward to reading. Whether it's buying or just window shopping, check out what we're looking at every week!
Week Ending 8/18/2012: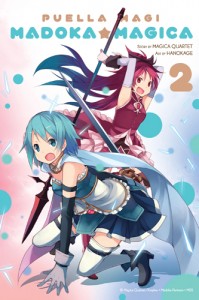 Lori: Because I can not get enough mysteries to read, I have got to have Lizzie Newton Victorian Mysteries from Seven Seas Entertainment. I loved Young Miss Holmes, and hope this will be just as entertaining. Yen Press has a lot of good books as well. I can't wait to read the final Bamboo Blade, Bunny Drop is always a must, and Puella Magi Madoka Magica is just plain messed up! And I love it! If only my pocket-book could keep up with the releases!
Alex: I'm sticking with two from Yen Press this week – Bunny Drop, and Puella Magi Madoka Magica, two series that, for different reasons, have stuck in my craw. It's a fairly short week this week, although Cage of Eden volume 6 is also out; I haven't kept up with the series, and would have to go back for previous volumes before I get this one.