It's time to check the results of another week at Manga Village! And in honor of Super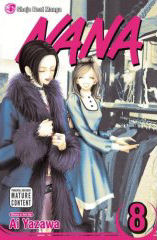 Tuesday that just passed, we've got some reviews that fit political life. Charles Tan starts off with the classic political drama Eagle: The Making of an Asian-American President Book One from Viz. This is definitely worth a look in light of the current campaigns. If you can find it. Do some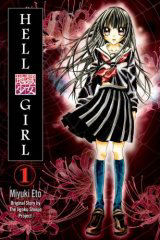 womanizing with Lissa Pattillo's review of Ral Omega Grad Vol 1 from Viz, and then face the conseqences with Nana Vol 8 from Viz. reviewed by me. And finally, get rid of that pesky rival with a visit from Hell Girl Vol 1 from Del Rey reviewed by John Thomas. If you're in politics, you know you're going to Hell anyway….
Check out what we recommend to pick up this week in our Picks 'n' Mix column.
Come check us out, leave a comment, and we promise not to ban or censor you.